Divine Writing (Meg Calvin)
Former minister Meg Calvin talks about growing up in the Bible Belt , embracing the Divine Feminine and reclaiming her own femininity after healing emotional wounds. She and Katy also cover soul paths, evolving life purpose and marketing with integrity.
Welcome to Soul Savvy Business. This podcast aims to help entrepreneurs find balance and harmony at the intersection of business and spirituality.
Host Katy Valentine is a soul-minded spiritual entrepreneur. She empowers other entrepreneurs to thrive, creating a global ripple effect. Grab your free meditation at soulsavvybusiness.com.
Meg Calvin is a writer, speaker and author's coach who helps spiritually attuned go-getters, write, market and sell their books.
"So it's been really freeing and healing to to bring all of myself to my business, including my curvy body and physique."Meg Calvin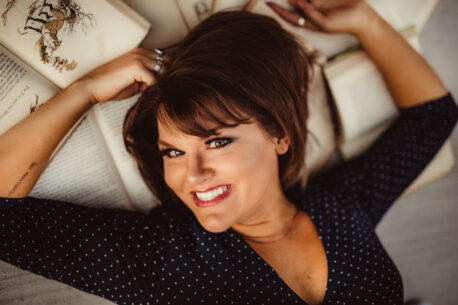 Meggie Lee Calvin (Meg) is an Amazon Bestselling Author, Wife, Mom, Master Air-guitar Player, Speaker and Coach who helps Spiritually-Attuned Go-Getters write, market and sell their books.

Formerly in the non-profit world as a minister to children and families in the mainline protestant church, Meg spent nearly 15 years studying how the brain works toward her aim of building, catalyzing and comforting strong volunteer teams.
It was during her time in this role that she began coaching fellow ministerial leaders in professional sustainability with the International Network of Children's Ministry. She was blown away by how many ministers had limiting beliefs around self-care, their talents, relationships, money and ambition. This led to her second book and to her first podcast with friend, Miranda Priddy, 'The Listening Chair'.
Meg has been featured on NPR, and has served as a workshop presenter at state-wide and national conferences. Her podcast, 'An Uproarious Profundity: Unconventional Wisdom for the Spiritually-Attuned Go-Getter' feels like trivia at a party with a nun, a comedian, and a publicist that sometimes gets interrupted by a guest whose toast is good, but a lil' lengthy.
Resources or websites mentioned in this episode:
Mirasee
Katy's website
Meg's website
Meg's Facebook
Credits:
Guest – Meg Calvin
Producer – Cynthia Lamb
Executive producer – Danny Iny
Assembled by – Melissa Deal
Audio Post Supervisor: Evan Miles, Christopher Martin
Audio Post Production by Post Office Sound
Music soundscape: Chad Michael Snavely
Making our hosts sound great: Home Brew Audio
Music and SFX credits:
Track Title: Shepherd
Artist Name(s): Two Dudes
Writer Name: Adrian Dominic Walther
Publisher Name: A SOUNDSTRIPE PRODUCTION
Track Title: Butterfly Effect
Artist Name(s): Cody Martin
Writer Name: Cody Kurtz Martin
Publisher Name: A SOUNDSTRIPE PRODUCTION
If you don't want to miss future episodes of Soul Savvy Business, please subscribe to Apple podcasts or Spotify or wherever you're listening right now. And if you liked the show, please leave us a starred review. It's the best way to help us get these ideas to more people.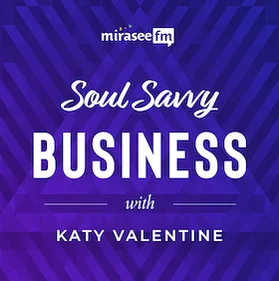 Soul Savvy Business
How can we pursue both entrepreneurial success and spiritual authenticity? Reverend Dr. Katy Valentine explores that question and more in this spiritually diverse podcast aimed at engaging mindful and curious entrepreneurs. Katy and her guests dive into the intersection of business and spirituality, exploring ways that entrepreneurs of all faiths (including none) can elevate their awareness and find abundance.