Dig and Grow Rich (Nina Cooke)
Launching a business is hard, but growing one is harder. Too many coaches get to a point and stall. Nina Cooke and Melinda discuss how to root out your biggest business obstacles — they're usually in your mind — and overcome them for optimal growth.
To learn more about Danny's offer, click here: mirasee.fm/hcu
Nina Cooke is the founder of Nina Cooke Business Coaching, creator of the Millionaire Mindset Scorecard, and an author and podcaster.
In this episode we discuss:
Lacking confidence due to limiting beliefs
The fallacy of introversion as an obstacle
Entrepreneurs who blindly try multiple marketing approaches
Common mistakes coaches make when growing their business
How excuses are key mistakes for entrepreneurs
One mindset strategy to remove meanings from all events
"I asked [my list], what is the biggest challenge that is stopping you from growing your business? And I expected the top answer to be something around money blocks. The top answer was the fear of putting themselves out there."Nina Cooke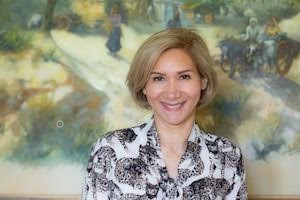 Nina Cooke is a UK-based Business Confidence Coach helping successful-but-stuck business owners break through the inner blocks holding them back from achieving the freedom of more money and time.
Her superpower is DIGGING DEEP to find the root cause of why they're struggling. Then she shows them how they can clear out their resistance so they can charge their fair value, serve a wider and deeper audience, and have easier relationships.
Nina is the author of Renegade Mindset and podcast host of Entrepreneur's Inner Game.
Resources or websites mentioned in this episode:
Mirasee
Coaches Console

Credits:
Host: Melinda Cohan
Producer: Michi Lantz
Supervising Producer: Cynthia Lamb
Executive Producer: Danny Iny
Audio Post Supervisors: Evan Miles and Christopher Martin
Audio Post Production: Post Office Sound
Music Soundscape: Chad Michael Snavely
Making our hosts sound great: Home Brew Audio
If you don't want to miss future episodes of Just Between Coaches, please subscribe to Apple podcasts or Spotify or wherever you're listening right now. And if you liked the show, please leave us a starred review. It's the best way to help us get these ideas to more people.
Music credits:
Track Title: Clouds
Artist Name: Acreage
Writer Name: Marshall Usinger
Publisher Name: BOSS SOUNDSTRIPE PRODUCTIONS
Track Title: Coastline Dream
Artist Name: Wild Sky
Writer Name: Adam Simons
Publisher Name: BOSS SOUNDSTRIPE PRODUCTIONS
Track Title: Coo Coos
Artist Name: Dresden, The Flamingo
Writer Name: Matthew Wigton
Publisher Name: A SOUNDSTRIPE PRODUCTION
Track Title: Stars & Trees
Artist Name: Outside The Sky
Writer Name: Dustin Ransom
Publisher Name: A SOUNDSTRIPE PRODUCTION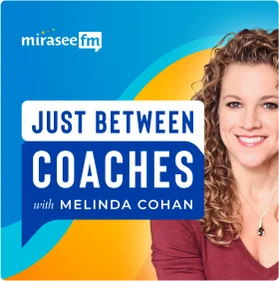 Just Between Coaches
This show is like Oprah's couch, where conversations cut straight to the heart of the topic, but... it's only for coaches! Melinda Cohan of the Coaches Console explores the tough questions coaches face on a regular basis. With a new guest host each episode, Melinda provides tactical advice and strategies to address issues like "How do I deal with price resistance?" and "Should I fire my client?"