Dependency – Do Your Coaching Clients Depend on You Too Much? (Jim Wright)
Episode summary: All coaches recognize that they should be helping their clients become more competent and self-reliant. If the coaching relationship isn't doing that, it's very likely that the client will become overly dependent. Coaches can, subconsciously, have an economic incentive to ignore the problem of client dependency, creating a potential conflict of interest. It's natural for them to want to expand their business, but the best coaches put their clients' interests first.
A coach should equip their clients with the skills and confidence to navigate their own journey. But what if your client starts showing signs of dependency, and wants you to tell them what to do and how to do it? What then?
Melinda Cohan, our senior coach and host, invites Jim Wright, a coach for course creators at Mirasee, to talk about how to recognize and navigate dependency. They'll discuss what dependency is and is not, and how coaches can establish necessary boundaries.
In this episode we discuss:
"I think as a coach, probably the single biggest gift you can give someone is to let them know that they can do it, that they have that power."

Jim Wright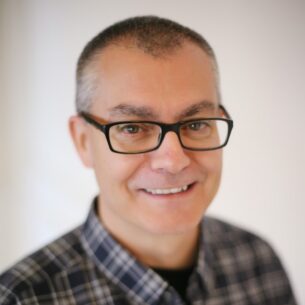 Guest Coach Bio: A writer, teacher, coach, and advocate for clarity in communication, Jim joined Mirasee as a course-building coach in 2018.  Through teaching, Jim has been coaching and supporting students for over 20 years, both online and in the classroom. 
An accomplished musician, he has been playing drums and singing in a career that has spanned over 31 years, performing in everything from marching bands and musicals to country and rock bands.
In his spare time, Jim speaks on a variety of topics including online and email marketing, WordPress website design, and search engine optimization. Jim's hobbies and interests include sailing, chess, audio, and video production, trying to keep his French current, and learning Mandarin Chinese.
Jim lives in beautiful Perth, Ontario, Canada, with his wife Cindy and their two children Maxim and Madeleine.
Resources or websites mentioned in this episode:
Credits:
Call-to-action: If you don't want to miss future episodes of Just Between Coaches, please subscribe to Apple podcasts or Spotify or wherever you're listening right now. And if you liked the show, please leave us a starred review. It's the best way to help us get these ideas to more people.
If you have a question for Just Between Coaches, put the show title in the subject line and send it to podcasts@mirasee.com
Music and SFX credits: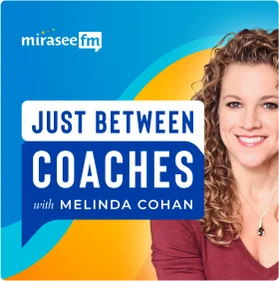 Just Between Coaches
This show is like Oprah's couch, where conversations cut straight to the heart of the topic, but... it's only for coaches! Melinda Cohan of the Coaches Console explores the tough questions coaches face on a regular basis. With a new guest host each episode, Melinda provides tactical advice and strategies to address issues like "How do I deal with price resistance?" and "Should I fire my client?"