Dependency – Do Your Coaching Clients Depend on You Too Much? (Jim Wright)
A coach should equip their clients with the skills and confidence to navigate their own journey. But what if your client starts showing signs of dependency, and wants you to tell them what to do and how to do it? What then?
Melinda Cohan, our senior coach and host, invites JimWright, a coach for course creators at Mirasee, to talk about how to recognize and navigate dependency. They'll discuss what dependency is and is not, and how coaches can establish necessary boundaries.
In this episode we discuss:
What are the indicators or signs that a client might be becoming dependent on you?
What are the roots of dependency?
What tools can coaches use to help their clients be less dependent?
When is enough enough when it comes to dependency?
"I think as a coach, probably the single biggest gift you can give someone is to let them know that they can do it, that they have that power."

Jim Wright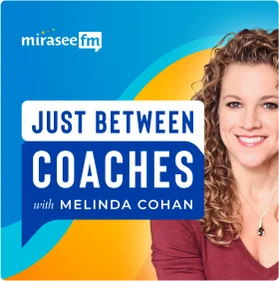 Just Between Coaches
This show is like Oprah's couch, where conversations cut straight to the heart of the topic, but... it's only for coaches! Melinda Cohan of the Coaches Console explores the tough questions coaches face on a regular basis. With a new guest host each episode, Melinda provides tactical advice and strategies to address issues like "How do I deal with price resistance?" and "Should I fire my client?"