Create a Business That Fuels and Funds Your Vision (Virginia Muzquiz)
Virginia Muzquiz, The Referral Diva® made mistakes repeatedly before she found her business acumen. She is the founder of Master Connector Inc., where she teaches entrepreneurs and small business owners the art and science of filling their sales funnels with high-quality referrals.
However, that hasn't always been the case. Before becoming The Referral Diva and Master Connector, she tried to make her living in a way that wasn't aligned with her vision, and the resulting financial stress hurt her family and marriage. But Virginia took heed of what was going on around her and learned these three keys, which turned things around:
You don't have to market to everyone; find those most profitable to your company.
Serve your clients/customers in a way the other providers don't do and become a trusted advisor.
Develop referral consortiums, connect and share resources.
Her advice is to never take shortcuts in business; instead, develop resilience by doing the hard thing and build your business muscles. In this episode, Virginia shares her to-the-point and reassuring story about what making it means to her, and how to get there.
"If I could go back and talk to my younger self, as I began the entrepreneurial journey, I would tell myself no shortcuts, no shortcuts."

"Biggest lesson I have learned on the way to making it is to run a business like a business, not like a hobby — and to chase results, not fame."

Virginia Muzquiz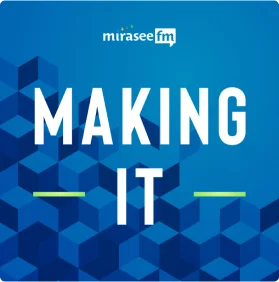 Making It
If you're an online entrepreneur, Making It was made for you. In each episode, real-world entrepreneurs tell their stories in their own words. They define what "making it" means in the busy space of online business. And they reveal what they've learned in their journey toward making it… lessons you can use in your own business.