Building Partnerships and Dancing Her Way to Success (Laura Sprinkle)
Laura Sprinkle always wanted the freedom of entrepreneurship. Sitting in a cubicle from 9-to-5 never felt right to her. When a client asked her to become their affiliate manager, she found her jam.
The two core values in Laura's business, Rock Your Affiliate Program®, are partnerships and fun. She loves all things affiliates, all things partnerships. Her favorite thing when it comes to partnerships is taking completely opposite brands or topics and figuring out how they connect and how they can collaborate.
She does business differently, to the extent that she's actually turned people off from her brand with her dance parties at the top of every group coaching call or team meeting.
In this episode, Laura shares her view of what "making it" means; how she develops partnerships and having fun; and the importance of partnerships outside of the online space so you don't get to the end of your life and think, "Oh, well, I made millions of dollars in my business, but I have no friends."
That would not be making it for Laura.
"Actually stepping away is going to speed up the timeline of me being able to solve that problem."

"Making it, to me, is not something that you're cooked and done. It's really about being able to experiment and tweak and learn."

Laura Sprinkle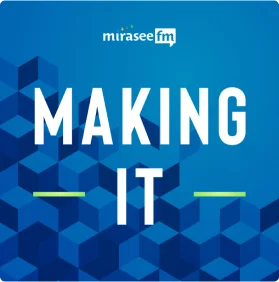 Making It
If you're an online entrepreneur, Making It was made for you. In each episode, real-world entrepreneurs tell their stories in their own words. They define what "making it" means in the busy space of online business. And they reveal what they've learned in their journey toward making it… lessons you can use in your own business.