Building Partnerships and Dancing Her Way to Success (Laura Sprinkle)
Episode summary: Laura Sprinkle always wanted the freedom of entrepreneurship. Sitting in a cubicle from 9-to-5 never felt right to her. When a client asked her to become their affiliate manager, she found her jam.
The two core values in Laura's business, Rock Your Affiliate Program®, are partnerships and fun. She loves all things affiliates, all things partnerships. Her favorite thing when it comes to partnerships is taking completely opposite brands or topics and figuring out how they connect and how they can collaborate.
She does business differently, to the extent that she's actually turned people off from her brand with her dance parties at the top of every group coaching call or team meeting.
In this episode, Laura shares her view of what "making it" means; how she develops partnerships and having fun; and the importance of partnerships outside of the online space so you don't get to the end of your life and think, "Oh, well, I made millions of dollars in my business, but I have no friends."
That would not be making it for Laura.
"Actually stepping away is going to speed up the timeline of me being able to solve that problem."

"Making it, to me, is not something that you're cooked and done. It's really about being able to experiment and tweak and learn."

Laura Sprinkle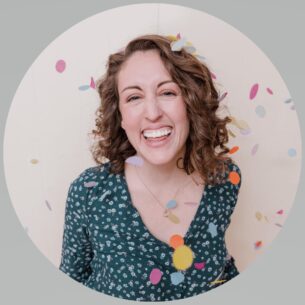 Guest bio: Founder of Laura Sprinkle LLC and Creator of Rock Your Affiliate Program®, Laura Sprinkle is an affiliate partnerships strategist, and her business is founded on the power of relationships. As a creative launch and brand strategist, she combines intuition and sales funnel expertise to support soulful entrepreneurs in growing their businesses naturally.
She's been honored to share her story in dozens of speaking engagements, podcasts, and interviews and loves to sit down over a cappuccino and talk strategy and soul.
Laura knows the difference between outward success and deep, heart-centered satisfaction in business because she's experienced them both and can intuitively guide you toward your passion and purpose while making the money and impact you're meant to. Her favorite things include helping business owners launch for profit in an authentic way, cute coffee shops, and autumn leaves.
She's the author of She's Got Guts: Your Personalized Guide to Self Healing and the host of The Laura Sprinkle Show, a podcast for entrepreneurs who know that they want to make a huge impact on the world while having fun and being true to themselves.
Resources or websites mentioned in this episode:
Credits:
Guest – Laura Sprinkle
Associate producer: Danny Bermant
Producer: Cynthia Lamb
Assembled by: Geoff Govertsen
Executive producer: Danny Iny
Audio Post Supervisor: Evan Miles, Christopher Martin
Audio Post Production by Post Office Sound
Music soundscape: Chad Darnyelle Snavely
If you don't want to miss future episodes of Making It, please subscribe to Apple podcasts or Spotify or wherever you're listening right now. And if you liked the show, please leave us a starred review. It's the best way to help us get these ideas to more people.
If you have a question for Making It, put the show title in the subject line and send it to podcasts@mirasee.com
Music and SFX credits: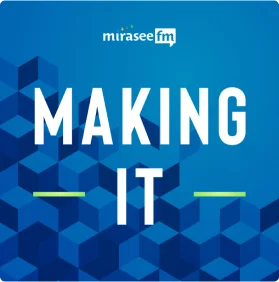 Making It
If you're an online entrepreneur, Making It was made for you. In each episode, real-world entrepreneurs tell their stories in their own words. They define what "making it" means in the busy space of online business. And they reveal what they've learned in their journey toward making it… lessons you can use in your own business.