Bridging the Gap (Deni Carruth)
Real change takes work and a willingness to step out of your comfort zone. Resistance is a normal reaction to change, but when resistance becomes unwillingness, it's time for a serious evaluation. Deni Carruth, lifestyle strategist and coach, recommends having clear communication of (and commitment to) the client's goal and what it will take to get there.
In this episode, Melinda and Deni dive deep into what can be a difficult and awkward situation. These two seasoned coaches ask tough questions and provide insightful answers that any coach can use to identify resistance and help willing clients build a bridge to personal success.
In this episode we discuss:
The importance of clarifying a client's goal and their commitment to it.
How to identify resistance in a client. What are the red flags?
How to use the A.L.I.G.N. method to assess resistant behaviors.
What might be causing a client to hesitate or disengage?
Ways to redirect a resistant client from avoidance to commitment.
When does resistance become unwillingness?
When to fire an unwilling client.
"You cannot hide and be successful…you have to show up, and you have to take action." "

"If they're not committed, there's a missing piece, so we've got to find out what's missing."

Deni Carruth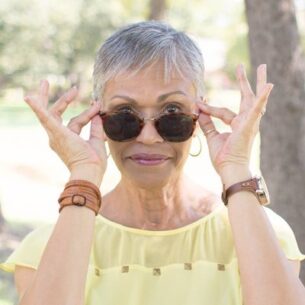 Deni Carruth is a lifestyle strategist, wellness and business coach, speaker and best-selling author.  She coaches women experiencing deprivation in different areas of their life, and helps them create a lifestyle that is strong, healthy, and fun. As one of the original Coaches Console Business Coaches, she specializes in behavior change for better nutrition and lifestyle enhancement. As a corrective exercise and behavioral change specialist, Deni helps bring alignment to your life, for your best life. She loves helping busy professionals define their personal best, determine what it takes to achieve that, walk the walk with them (if they desire), and orchestrate their lifestyle to support who they truly are. 
Resources or websites mentioned in this episode:
MiraseeCoaches Console
Deni's website
Deni's LinkedIn
Deni's Twitter
Credits:
Guest: Deni Carruth
Host: Melinda Cohan
Producer: Cynthia Lamb
Executive producer: Danny Iny
Scripted and assembled by: Michi Lantz
Audio Post Supervisor: Evan Miles, Christopher Martin
Audio Post Production: Post Office Sound
Music soundscape: Chad Michael Snavely
If you don't want to miss future episodes of Just Between Coaches, please subscribe to Apple podcasts or Spotify or wherever you're listening right now. And if you liked the show, please leave us a starred review. It's the best way to help us get these ideas to more people.
Music and SFX credits:
Track Title: Clouds
Artist Name(s): Acreage
Writer Name: Marshall Usinger
Publisher Name: BOSS SOUNDSTRIPE PRODUCTIONS
Track Title: Coastline Dream
Artist Name(s): Wild Sky
Writer Name: Adam Simons
Publisher Name: BOSS SOUNDSTRIPE PRODUCTIONS
Track Title: Coo Coos
Artist Name(s): Dresden, The Flamingo
Writer Name: Matthew Wigton
Publisher Name: A SOUNDSTRIPE PRODUCTION
Track Title: Stars & Trees
Artist Name(s): Outside The Sky
Writer Name: Dustin Ransom
Publisher Name: A SOUNDSTRIPE PRODUCTION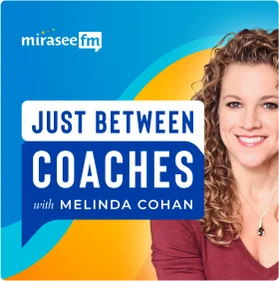 Just Between Coaches
This show is like Oprah's couch, where conversations cut straight to the heart of the topic, but... it's only for coaches! Melinda Cohan of the Coaches Console explores the tough questions coaches face on a regular basis. With a new guest host each episode, Melinda provides tactical advice and strategies to address issues like "How do I deal with price resistance?" and "Should I fire my client?"