Bite-Sized Modules Create a Distilled and Actionable Course (Gayle Van Gils)
Episode summary: How do you create an engaging course that students will actually finish? If that's a question you constantly ask yourself, we'd like you to meet Gayle Van Gils. After spending 25 plus years teaching meditation to individuals and teams, and delving into the neuroscience behind habit change, Gail decided to take her expertise online and launched a hugely successful wellness course.
In this episode of Course Lab, Danny and Abe discuss Gayle's online course, "Smart Tips: Wellness," which teaches people how to infuse awareness into every aspect of wellness through short and topic-focused standalone videos. Her unique course architecture and Smart Tips: Wellness format have proved remarkably successful, with a majority of students completing the whole course in one day. In this session, you'll learn all the ins and outs of Gayle's strategy for developing a course that students love to binge.
In this episode we discuss:
"I learned to be quite succinct in what I was saying. I had to drill down to the core of the message. And then I drilled that even further to put it in the workbook for them."

Gayle Van Gils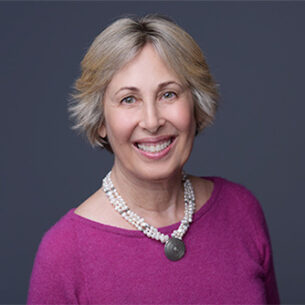 Guest Bio: Gayle Van Gils is an award-winning author, leadership consultant, life coach, and meditation teacher who aims to open both hearts and minds.
Gayle's specialty brings together her extensive experience as a mindfulness teacher with the practical solutions and real-life work she has conducted as a business consultant and executive coach.
Gayle has an MBA from the Anderson School at UCLA and is a certified instructor of Search Inside Yourself, the mindfulness and emotional intelligence training developed and proven at Google. She is the founder of Transform Your Culture, a consulting, training, and coaching company, and is a senior meditation teacher in the Shambhala Buddhist tradition. In addition, millions of people have listened to her meditations on the Simple Habit meditation app.
Through her in-person classes and online courses, Gayle has helped thousands of people find more peace, energy, inspiration, joy, and success in their lives and businesses.
Resources or websites mentioned in this episode:
Credits:
If you don't want to miss future episodes of Course Lab, please subscribe to Apple podcasts or Spotify or wherever you're listening right now. And if you liked the show, please leave us a starred review. It's the best way to help us get these ideas to more people.
If you have a question for Course Lab, put the show title in the subject line and send it to podcasts@mirasee.com.
Music and SFX credits: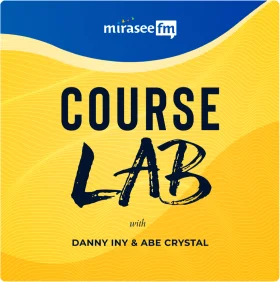 Course Lab
Ever wondered how online courses could be even better? What would that next level look like? Those are the questions driving online course experts Danny Iny (founder of Mirasee) and Abe Crystal (co-founder of Ruzuku) in Course Lab. In each episode, they bring on an innovative course creator and deconstruct what makes their course (and course business) work for them and their students.