Binge-Worthy Content (Bradley Morris)
Bradley Morris is the founder and CEO of Majik Media, a company that helps course creators and coaches produce highly engaging content. Since 2007, when his first-ever video went viral, he has been studying how and why people consume information as well as what keeps them engaged and eager for more.
In this episode, Danny, Abe and Bradley reach deep into Bradley's three-pillar process of adding entertainment and accountability to teaching and course-building. Even if you are not a naturally creative person, you'll find plenty of inspiration to bolster the binge worthiness of your content.
In this episode we discuss:
The three pillars of building an engaging course.
What is theme-ification and should you consider using it?
Bringing in back-up when you need creative help.
Ways to think outside the box with video and/or audio.
Creating accountability by establishing a community.
How having fun while building your course can translate through the content.
Setting up your business model to avoid burnout.
Danny and Abe's debrief.
"The problem with the majority of online education out there is that it lacks personality…that's why it falls flat." "

"It might not be your job to come up with the creative ideas; you might need help to make it the best course you can."

Bradley Morris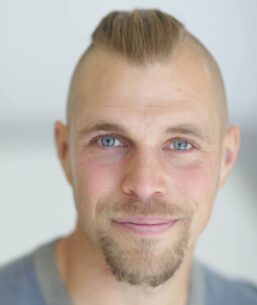 Bradley Morris has been producing inspirational media since 2007 when his first video went viral, leading to speaking tours around North America. He then taught over 500 meditation workshops and retreats around the world. In 2012, he put all of his meditation work online. His early work has spread to over 70 countries, impacting thousands of lives.     In 2014, Bradley started supporting other teachers to bring their work online. Two years later, he founded Majik Media during his search to produce the most epic, memorable, transformational media and courses he could dream up.
He is passionate about helping teachers, coaches and facilitators bring their life's work online in the best way they can. For fun, he plays Professional Golf and adventures with his family.
Resources or websites mentioned in this episode:
Mirasee
Bradley's website
Bradley's YouTube
Credits:
Guest: Bradley Morris
Hosts: Danny Iny & Abe Crystal
Producer: Cynthia Lamb
Executive producer: Danny Iny
Assembled by: Geoff Govertsen
Audio Post Supervisor: Evan Miles, Christopher Martin
Audio Post Production: Post Office Sound
Music soundscape: Chad Michael Snavely
If you don't want to miss future episodes of Course Lab, please subscribe to Apple podcasts or Spotify or wherever you're listening right now. And if you liked the show, please leave us a starred review. It's the best way to help us get these ideas to more people.
Music and SFX credits:
Track Title: Bossa BB
Artist Name(s): Marie
Writer Name: Chelsea McGough
Publisher Name: A SOUNDSTRIPE PRODUCTION
Track Title: Grace
Artist Name(s): Shimmer
Writer Name: Matthew Wigton
Publisher Name: BOSS SOUNDSTRIPE PRODUCTIONS
Track Title: Carousel Lights
Artist Name(s): Chelsea McGough
Writer Name: Chelsea McGough
Writer Name: Matthew Wigton
Publisher Name: A SOUNDSTRIPE PRODUCTION
Publisher Name: BOSS SOUNDSTRIPE PRODUCTIONS
Track Title: Coo Coos
Artist Name(s): Dresden, The Flamingo
Writer Name: Matthew Wigton
Publisher Name: A SOUNDSTRIPE PRODUCTION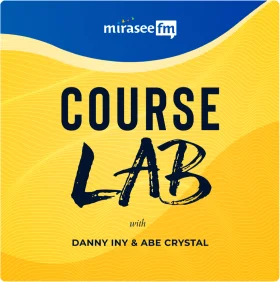 Course Lab
Ever wondered how online courses could be even better? What would that next level look like? Those are the questions driving online course experts Danny Iny (founder of Mirasee) and Abe Crystal (co-founder of Ruzuku) in Course Lab. In each episode, they bring on an innovative course creator and deconstruct what makes their course (and course business) work for them and their students.