Beyond Limits (Igor Kheifets)
For email marketing expert Igor Kheifets, making it is about rising above perceived limitations. After escaping the Ukraine and doing a stint with the Israeli military, he'd had enough of restrictions and broke free to pursue a life of blissful freedom.
Welcome to Making It! This weekly show explores the lives and stories of entrepreneurs as they share their unique perspectives on their success and the path to making it.
Igor Kheifets is the Amazon best-selling author of List Building Lifestyle: Confessions of an Email Millionaire and the founder of List Building Lifestyle, an online academy that teaches people to become financially free with email marketing.
"And I decided to change directions, because I started realizing that was the message that my parents instilled in me. But that wasn't true."Igor Kheifets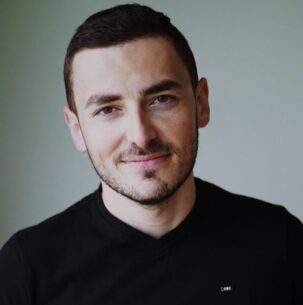 Igor Kheifets is an amazon best-selling author of the List Building Lifestyle: Confessions of an Email Millionaire. He's also the host of List Building Lifestyle, the podcast for anyone who wants to create the lifestyle they always wanted and have more flexibility, financial freedom, and fun by leveraging the power of an email list. He's widely referred to as the go-to authority on building large responsive email lists in record time. Igor's passionate about showing people how to live the List Building Lifestyle. Get Igor's book at https://igorsbook.com today!
Resources or websites mentioned in this episode:
Mirasee
Igor's website
Igor's FREE BOOK
Credits:
Guest – Igor Kheifets
Co-Producers – Danny Bermant & Geoff Govertsen
Supervising Producer – Cynthia Lamb
Executive producer – Danny Iny
Audio Post Supervisor: Evan Miles, Christopher Martin
Audio Post Production by Post Office Sound
Music soundscape: Chad Michael Snavely
Making our hosts sound great: Home Brew Audio
Music and SFX credits:
Track Title: The Sunniest Kids
Artist Name(s): Rhythm Scott
Writer Name: Scott Roush
Publisher Name: A SOUNDSTRIPE PRODUCTION
Track Title: Sweet Loving Waltz
Artist Name(s): Sounds Like Sander
Writer Name: S.L.J. Kalmeijer
Publisher Name: A SOUNDSTRIPE PRODUCTION
Additional music graciously supplied by Cast of Characters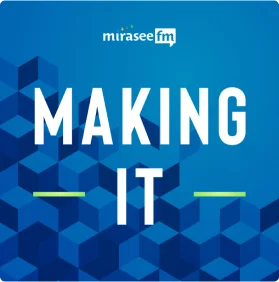 Making It
If you're an online entrepreneur, Making It was made for you. In each episode, real-world entrepreneurs tell their stories in their own words. They define what "making it" means in the busy space of online business. And they reveal what they've learned in their journey toward making it… lessons you can use in your own business.