Being a Changemaker (Jayne Warrilow)
In today's episode, Jayne Warrilow encourages coaches to build their business from the inside out. Instead of building your business on shoulds, dig deep to find the calling that takes your coaching to the next level and reaches your ideal clients.
Jayne Warrilow is the founder of Coaches Business School. She helps coaches fulfill their potential by building their businesses in a purpose-driven and profitable way so they can make a meaningful difference in our world.
In this episode we discuss:
What is a changemaker?
Do you want to be a coach or a coach and a changemaker?
Expanding your awareness of what is possible for your business.
What is the four-step process of the journey to resonance?
Evolving with the market and buyer's needs and expectations.
What is the difference between optimizing and maximizing business output?
Pursuing purpose-driven business objectives.
"I'm a true believer in business from the inside out. So I don't want these new coaches to feel like they're bending themselves like a pretzel to fit into who they think they should be."Jayne Warrilow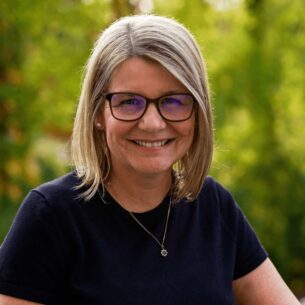 Jayne Warrilow is the founder of Sacred Changemakers, an innovative movement that believes in change for good.
A respected voice in the global coaching industry, she interweaves her business leadership with three decades working in the transformation industry as a coach, consultant, speaker, author, and mentor.
As the CEO of Coaches Business School and the root teacher of Resonant Coaching, Jayne has created a groundbreaking theoretical framework for personal, professional and social impact, as well as many methodologies for their application.
Jayne is one of the world's most exclusive business coaches and her clients are by invitation and referral only. Jayne has worked with CEOs and senior executive teams around the world, best-selling authors, trailblazing coaches, entrepreneurs, thought leaders, millionaires, celebrities, and people who simply want to make a difference.
Resources or websites mentioned in this episode:
Mirasee
Coaches Console
Jayne's website
Jayne's LinkedIn
Credits:
Guest: Jayne Warrilow
Host: Melinda Cohan
Producer: Cynthia Lamb
Executive producer: Danny Iny
Scripted and assembled by: Michi Lantz
Audio Post Supervisor: Evan Miles, Christopher Martin
Audio Post Production: Post Office Sound
Music soundscape: Chad Michael Snavely
Making our hosts sound great: Home Brew Audio
If you don't want to miss future episodes of Just Between Coaches, please subscribe to Apple podcasts or Spotify or wherever you're listening right now. And if you liked the show, please leave us a starred review. It's the best way to help us get these ideas to more people.
Music and SFX credits:
Track Title: Clouds
Artist Name(s): Acreage
Writer Name: Marshall Usinger
Publisher Name: BOSS SOUNDSTRIPE PRODUCTIONS
Track Title: Coastline Dream
Artist Name(s): Wild Sky
Writer Name: Adam Simons
Publisher Name: BOSS SOUNDSTRIPE PRODUCTIONS
Track Title: Coo Coos
Artist Name(s): Dresden, The Flamingo
Writer Name: Matthew Wigton
Publisher Name: A SOUNDSTRIPE PRODUCTION
Track Title: Stars & Trees
Artist Name(s): Outside The Sky
Writer Name: Dustin Ransom
Publisher Name: A SOUNDSTRIPE PRODUCTION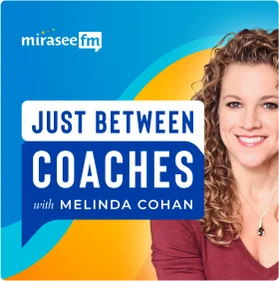 Just Between Coaches
This show is like Oprah's couch, where conversations cut straight to the heart of the topic, but... it's only for coaches! Melinda Cohan of the Coaches Console explores the tough questions coaches face on a regular basis. With a new guest host each episode, Melinda provides tactical advice and strategies to address issues like "How do I deal with price resistance?" and "Should I fire my client?"