Be Memorable (Michael Roderick)
Michael Roderick recounts his professional journey from Broadway to business owner. His advice? Control your own journey and find a way to be memorable. He sprinkles in fun memories of his youth and the moments he realized he was making it.
Welcome to Making It! This weekly show explores the lives and stories of entrepreneurs as they share their unique perspectives on their success and the path to making it.
Michael Roderick is the founder of Small Pond Enterprises, LLC, a company that helps service-based professionals become thought leaders.
"So if you are able to tap into people's emotions, if you're able to make them feel something while they're listening to you, they will remember whatever it is that you talk about."Michael Roderick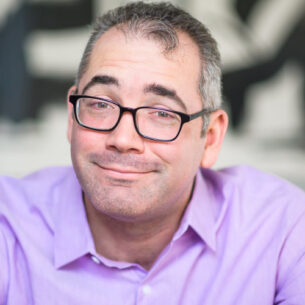 Michael Roderick began his career as a high school English teacher before producing Off Broadway and then on Broadway. This combination of experience in the arts and entrepreneurship led to Michael starting an arts incubator program to teach more artists about building and growing their own businesses.
Michael took a short break to work as the V.P. of Operations and as a Director of Business Development for a tech startup in New York.
Eventually, he decided to develop a workshop on networking, which grew into a full-time consulting practice that became Small Pond Enterprises.
Most recently, he founded The Connecting Connectors Conference (ConnectorCon).
Resources or websites mentioned in this episode:
Mirasee
Michael's website
Michael's LinkedIn
Credits:
Guest – Michael Roderick
Co-Producers – Danny Bermant & Geoff Govertsen
Supervising Producer – Cynthia Lamb
Executive producer – Danny Iny
Audio Post Supervisor: Evan Miles, Christopher Martin
Audio Post Production by Post Office Sound
Music soundscape: Chad Michael Snavely
Making our hosts sound great: Home Brew Audio
Music and SFX credits:
Track Title: The Sunniest Kids
Artist Name(s): Rhythm Scott
Writer Name: Scott Roush
Publisher Name: A SOUNDSTRIPE PRODUCTION
Track Title: Sweet Loving Waltz
Artist Name(s): Sounds Like Sander
Writer Name: S.L.J. Kalmeijer
Publisher Name: A SOUNDSTRIPE PRODUCTION
Track Title: Lazy Evenings
Artist Name(s): Sam Barsh
Writer Name: Sam Barsh
Publisher Name: A SOUNDSTRIPE PRODUCTION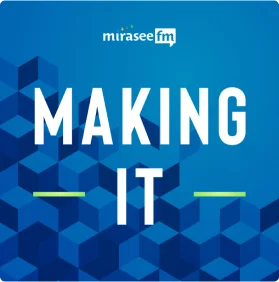 Making It
If you're an online entrepreneur, Making It was made for you. In each episode, real-world entrepreneurs tell their stories in their own words. They define what "making it" means in the busy space of online business. And they reveal what they've learned in their journey toward making it… lessons you can use in your own business.