Ask for the Sale (Jeff Walker)
Online coach and best-selling author Jeff Walker went from zero dollars and a free newsletter to a thriving multi-million-dollar business. In this season two opener, he reveals how he overcame fear of asking for the sale and the importance of committing to the dream.
Jeff Walker is a New York Times best-selling author and coach. His programs have helped tens of thousands of online entrepreneurs launch their products and find incredible success.
In this episode, we discuss:
The power of debriefing after a launch and how to do it effectively.
Why every success, big or small, is a big win.
Why you're scared to ask for the sale and what to do about it?
Using free value to lead people to buying your services.
The importance of potential clients being willing to invest in themselves.
How to avoid being attached to a sale and why it's important.
When you're really in the game and when you're not.
"So yes or no, doesn't matter which, but just say one or the other, because you don't want to be in the gray zone." "

"It is a game, and you're not in the game unless you have an offer out there, and you've made that offer."

Jeff Walker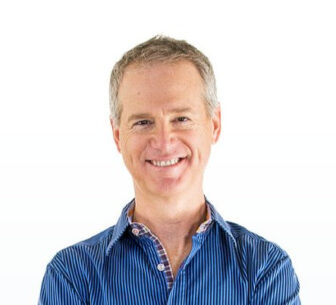 Jeff Walker is an online entrepreneur and author best known for Launch – a #1 New York Times Bestseller – and the Product Launch Formula course. Jeff Walker started publishing in 1996 after quitting his corporate job. His activity online commenced with a free email newsletter about the stock market.
For some time, Walker offered advice for free, but he realized that such an approach wasn't sustainable in the long term. Eventually, he decided to sell his advice to those interested. Following his initial success, Walker started sharing what he had learned about launching new products and businesses with incredible results.
To date, he's taught thousands of students (who operate in hundreds of niches) how to launch their businesses from scratch, and they've generated more than $1 billion in sales (and that number grows every day).
Currently, Jeff lives in Durango, Colorado. He maintains a growing team and regularly puts on live events that gather over a thousand attendees from around the world.
Resources or websites mentioned in this episode:
Mirasee
Coaches Console
Jeff's website
Jeff's LinkedIn
Credits:
Guest: Jeff Walker
Host: Melinda Cohan
Producer: Cynthia Lamb
Executive producer: Danny Iny
Scripted and assembled by: Michi Lantz
Audio Post Supervisor: Evan Miles, Christopher Martin
Audio Post Production: Post Office Sound
Music soundscape: Chad Michael Snavely
Making our hosts sound great: Home Brew Audio
If you don't want to miss future episodes of Just Between Coaches, please subscribe to Apple podcasts or Spotify or wherever you're listening right now. And if you liked the show, please leave us a starred review. It's the best way to help us get these ideas to more people.
Music and SFX credits:
Track Title: Clouds
Artist Name(s): Acreage
Writer Name: Marshall Usinger
Publisher Name: BOSS SOUNDSTRIPE PRODUCTIONS
Track Title: Coastline Dream
Artist Name(s): Wild Sky
Writer Name: Adam Simons
Publisher Name: BOSS SOUNDSTRIPE PRODUCTIONS
Track Title: Coo Coos
Artist Name(s): Dresden, The Flamingo
Writer Name: Matthew Wigton
Publisher Name: A SOUNDSTRIPE PRODUCTION
Track Title: Stars & Trees
Artist Name(s): Outside The Sky
Writer Name: Dustin Ransom
Publisher Name: A SOUNDSTRIPE PRODUCTION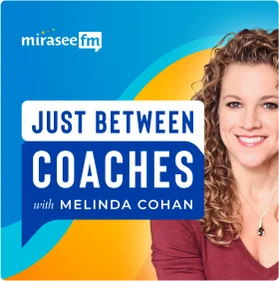 Just Between Coaches
This show is like Oprah's couch, where conversations cut straight to the heart of the topic, but... it's only for coaches! Melinda Cohan of the Coaches Console explores the tough questions coaches face on a regular basis. With a new guest host each episode, Melinda provides tactical advice and strategies to address issues like "How do I deal with price resistance?" and "Should I fire my client?"