Are Your Habits Serving You or Not? (Kai Alday)
In this jam-packed episode, Melinda Cohan, our host and senior coach, has a fascinating conversation with KaiAlday, the founder of SuccessAlday, a company focusing on creating mindset and habit success. Melinda and Kai geek out on the neuroscience of habits and discuss several practical steps that you can immediately apply to break any nonserving habit and create a new one that serves.
In this episode we discuss:
How habits serve us but also how they can be "invisible creatures."
Why it's so hard to change habits, and how long it takes to change them.
Just how long does it take to change a habit? 21 days? 67?
The essential three levels to clarify in order to create change.
What tools and systems help your client change a habit?
What are temptation bundling and friction reduction?
How do pretty rocks help you change a habit?
"Are your actions actually voting for the person that you want to be? Or are they voting for how life already is?"

Kai Alday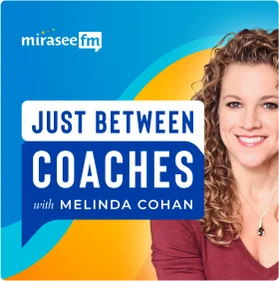 Just Between Coaches
This show is like Oprah's couch, where conversations cut straight to the heart of the topic, but... it's only for coaches! Melinda Cohan of the Coaches Console explores the tough questions coaches face on a regular basis. With a new guest host each episode, Melinda provides tactical advice and strategies to address issues like "How do I deal with price resistance?" and "Should I fire my client?"