Are Your Habits Serving You or Not? (Kai Alday)
Episode summary: Some habits are serving and some habits are not serving. Or as we usually say — they are good or bad habits. Typically, a habit is the thing that either helps us to reach a goal or prevents us from reaching that goal. You can call them "invisible creatures," because sometimes you don't even know they're there. You just can't figure out why you haven't reached your goal, or can't change.
In this jam-packed episode, Melinda Cohan, our host and senior coach, has a fascinating conversation with Kai Alday, the founder of Success Alday, a company focusing on creating mindset and habit success. Melinda and Kai geek out on the neuroscience of habits and discuss several practical steps that you can immediately apply to break any non serving habit and create a new one that serves.
In this episode we discuss:
How habits serve us but also how they can be "invisible creatures."
Why it's so hard to change habits, and how long it takes to change them.
Just how long does it take to change a habit? 21 days? 67?
The essential three levels to clarify in order to create change.
What tools and systems help your client change a habit?
What are temptation bundling and friction reduction?
How do pretty rocks help you change a habit?
"Are your actions actually voting for the person that you want to be? Or are they voting for how life already is?"

Kai Alday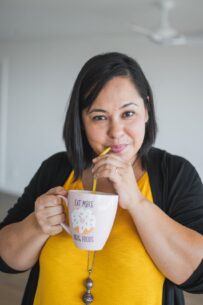 Guest bio: Kai Alday is a self-proclaimed momentum junkie, AKA a coach obsessed with creating traction for service-based businesses. She has a not-so-secret love affair with brain science and loves using it to create mindset and habit success for her clients. Kai's specialties are customer experience design, program creation, and science-based goal setting. 
Kai founded Success Alday to help small businesses ditch the complicated strategies and embrace a business that's simple to run, fun to build and makes success inevitable. For Kai, the idea that you need to hustle until you die is outdated and only beneficial to the power suits. Instead, she focuses on building a thriving business with the purpose of enjoying your life and creating an impact while you do it. Fair warning: Kai isn't your grandpa's business coach. There's a healthy dose of laughter, real talk, and profanity involved.
Resources or websites mentioned in this episode:
Credits:
Guest – Kai Alday
Host – Melinda Cohan
Producer – Cynthia Lamb
Executive producer – Danny Iny
Writer – Michi Lantz, Melinda Cohan, and Cynthia Lamb
Assembled by – Geoff Govertsen
Audio Post Supervisor: Evan Miles, Christopher Martin
Audio Post Production by Post Office Sound
Music soundscape: Chad Michael Snavely
If you don't want to miss future episodes of Just Between Coaches, please subscribe to Apple podcasts or Spotify or wherever you're listening right now. And if you liked the show, please leave us a starred review. It's the best way to help us get these ideas to more people.
If you have a question for Just Between Coaches, put the show title in the subject line and send it to podcasts@mirasee.com.
Music and SFX credits: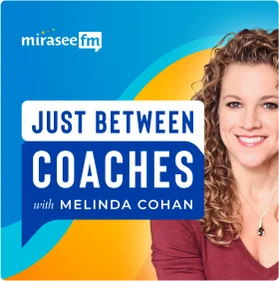 Just Between Coaches
This show is like Oprah's couch, where conversations cut straight to the heart of the topic, but... it's only for coaches! Melinda Cohan of the Coaches Console explores the tough questions coaches face on a regular basis. With a new guest host each episode, Melinda provides tactical advice and strategies to address issues like "How do I deal with price resistance?" and "Should I fire my client?"