Always Be Opening (Matthew Kimberley)
It's no secret that, as a group, coaches tend to be much more service-oriented than sales-oriented. We tend to think that effective selling requires characteristics that we just don't have. Sales and marketing expert Matthew Kimberley disagrees. He says selling just requires skills that can be learned by anyone as long as they have confidence in what they are selling.
In this episode, Melinda and Matthew discuss in detail how to get and retain clients and the steps to develop a sales cycle that's easy to work with. The two coaches get real about ditching sleazy sales tactics and earning trust to earn the sale.
In this episode we discuss:
Are there certain traits or characteristics that make a good salesperson?
Why do coaches tend to resist sales and marketing?
What should coaches be doing instead of traditional sales methods?
The importance of clarity and expectations with potential clients.
How can coaches stop undervaluing and underselling their services?
The importance of separating yourself from your services.
Creating a systematic process to increase scalability.
How to frame and conduct a discovery call to increase sales—the four-part, super-simple sales conversation.
The difference between scripting sales conversations and structuring them for maximum return.
"So if you're knocking people over the head with promises that they are not sold on, or aren't interested in, then you're going to have natural resistance there. And that resistance is unpleasant."Matthew Kimberley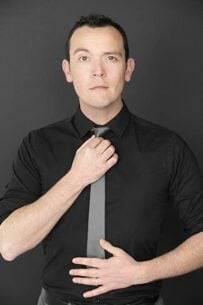 With two decades of international sales and advisory experience, and multiple millions of dollars, euros and pounds generated for his own companies and the companies of his clients, Matthew Kimberley now hides out in the Mediterranean and works behind the scenes with a handful of select clients, ranging from one-person service business start-ups to bigger and more mature operations. 
Resources or websites mentioned in this episode:
Mirasee
Coaches Console
Matthew's website
Matthew's LinkedIn
Credits:
Guest: Matthew Kimberley
Host: Melinda Cohan
Producer: Cynthia Lamb
Executive producer: Danny Iny
Scripted and assembled by: Michi Lantz
Audio Post Supervisor: Evan Miles, Christopher Martin
Audio Post Production: Post Office Sound
Music soundscape: Chad Michael Snavely
Making our hosts sound great: Home Brew Audio
If you don't want to miss future episodes of Just Between Coaches, please subscribe to Apple podcasts or Spotify or wherever you're listening right now. And if you liked the show, please leave us a starred review. It's the best way to help us get these ideas to more people.
Music and SFX credits:
Track Title: Clouds
Artist Name(s): Acreage
Writer Name: Marshall Usinger
Publisher Name: BOSS SOUNDSTRIPE PRODUCTIONS
Track Title: Coastline Dream
Artist Name(s): Wild Sky
Writer Name: Adam Simons
Publisher Name: BOSS SOUNDSTRIPE PRODUCTIONS
Track Title: Coo Coos
Artist Name(s): Dresden, The Flamingo
Writer Name: Matthew Wigton
Publisher Name: A SOUNDSTRIPE PRODUCTION
Track Title: Stars & Trees
Artist Name(s): Outside The Sky
Writer Name: Dustin Ransom
Publisher Name: A SOUNDSTRIPE PRODUCTION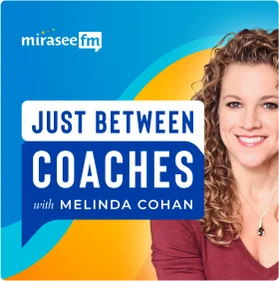 Just Between Coaches
This show is like Oprah's couch, where conversations cut straight to the heart of the topic, but... it's only for coaches! Melinda Cohan of the Coaches Console explores the tough questions coaches face on a regular basis. With a new guest host each episode, Melinda provides tactical advice and strategies to address issues like "How do I deal with price resistance?" and "Should I fire my client?"