Always Be Onboarding (Jason Friedman)
The right onboarding process can help you avoid overwhelm for yourself and your client and set them up for success. Jason Friedman highlights mistakes you should avoid and shares tips to help you get off to a strong start with your new clients.
Jason Friedman is the CEO of CXFormula and Spotlight Brand Services. He has a passion for working with other entrepreneurs who want to grow and scale their businesses. As a serial entrepreneur who has operated in numerous fields, he brings diverse insight to his clients, helping them better navigate their entrepreneurial journey.
In this episode, we discuss:
What is involved in the onboarding process for both coaches and clients
The common misconceptions about what onboarding entails
Setting expectations for new clients and ensuring that you don't over or under deliver on your promises
How to navigate the challenges that you might face during this transition
The importance of establishing trust with your client at this stage
Examples of onboarding messages you can use to effectively communicate with your clients
Ways to help your clients achieve a win early into the onboarding process
The steps needed to create and maintain momentum for your clients
"…onboarding helps move them through that process, to where they can actually commit to being with you in your programme, in your course, in your business, in a relationship."Jason Friedman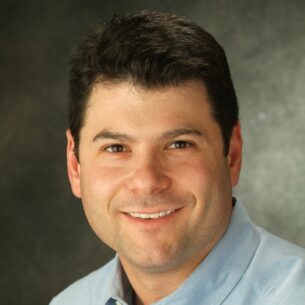 Jason Friedman is a serial entrepreneur, passionate about working with other entrepreneurs to help them grow and scale their businesses.
In the past, Jason has founded, scaled, and successfully exited five businesses in the fields of medical diagnostics, marketing and events, automotive, spirits and digital media software.
Currently, Jason is the CEO of CXFormula, working with fast-growing, entrepreneurial companies to help them grow and scale their businesses. He is also CEO of Spotlight Brand Services, a marketing and brand management agency, helping e-commerce businesses crush it on Amazon and other online marketplaces.
His clients have ranged from Fortune 100's to solopreneurs in industries as diverse as retail (Foot Locker, Adidas, Nike), hospitality (W Hotels, Universal Studios, Disney, Burger King), financial services (Bank of America, Wells Fargo, Fidelity), higher education (Stanford, Yale, Duke & Harvard Universities) and online services / information products.
He was named Ernst and Young's Entrepreneur of the Year for business services in 2008 and his company made the Inc. 5000 list for three consecutive years from 2007 through 2009, just after successfully exiting that business in the high 8-figures.
Most recently, in 2020, Jason's company CXFormula made the Inc. 5000 list again – this time, ranking number 64 out of 5000 for 4,979% growth, and ranking number 1 in New Jersey, growing from $0 in 2017 to nearly $9 million in 2020. In 2021, CXFormula was ranked number 3 in the Inc. Magazine NY Metro regional competition.
Jason is the proud dad of two young men, Jack (15) and Josh (12) and has three amazing dogs, Brooke, Lynn and Myles.
Resources or websites mentioned in this episode:
Mirasee
Coaches Console
Jason's LinkedIn
Jason's website
Credits:
Guest: Jason Friedman
Host: Melinda Cohan
Producer: Cynthia Lamb
Executive producer: Danny Iny
Scripted and assembled by: Michi Lantz
Audio Post Supervisor: Evan Miles, Christopher Martin
Audio Post Production: Post Office Sound
Music soundscape: Chad Michael Snavely
If you don't want to miss future episodes of Just Between Coaches, please subscribe to Apple podcasts or Spotify or wherever you're listening right now. And if you liked the show, please leave us a starred review. It's the best way to help us get these ideas to more people.
If you have a question for Just Between Coaches, put the show title in the subject line and send it to podcasts@mirasee.com
Music and SFX credits:
Track Title: Clouds
Artist Name(s): Acreage
Writer Name: Marshall Usinger
Publisher Name: BOSS SOUNDSTRIPE PRODUCTIONS
Track Title: Coastline Dream
Artist Name(s): Wild Sky
Writer Name: Adam Simons
Publisher Name: BOSS SOUNDSTRIPE PRODUCTIONS
Track Title: Coo Coos
Artist Name(s): Dresden, The Flamingo
Writer Name: Matthew Wigton
Publisher Name: A SOUNDSTRIPE PRODUCTION
Track Title: Stars & Trees
Artist Name(s): Outside The Sky
Writer Name: Dustin Ransom
Publisher Name: A SOUNDSTRIPE PRODUCTION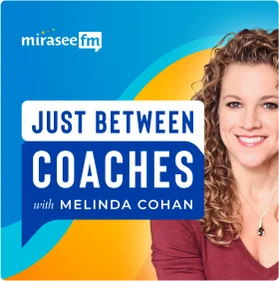 Just Between Coaches
This show is like Oprah's couch, where conversations cut straight to the heart of the topic, but... it's only for coaches! Melinda Cohan of the Coaches Console explores the tough questions coaches face on a regular basis. With a new guest host each episode, Melinda provides tactical advice and strategies to address issues like "How do I deal with price resistance?" and "Should I fire my client?"