A Moment Can Make a Lifetime (Linda Claire Puig)
Linda Claire Puig is an avid traveler and entrepreneur who started a business that allowed her to travel internationally and make money at the same time. Linda's bucket list has been full of exciting locations and countries since she was a little girl. Her desire to travel was so strong that at the age of sixteen, she quit her job after five days to follow her grandparents on a trip to Hawaii.
In this episode, Linda discusses how she started her own business as a young single mom, which later developed into two successful businesses, 6-Figure Newsletter and Adventurous Life Int'l. She's achieved remarkable business success while visiting the canals in Bruges, Belgium, seeing the northern lights in Norway during the dead of winter, and watching the fireworks on New Year's Eve, in Sydney, Australia. For Linda, true success means having a business that allows her the freedom to see the world when she wants to.
"You need to really know how you define making it and to kind of clear out the trash and the clutter of what that's supposed to look like. And really get clear on what that looks like for you."

Linda Claire Puig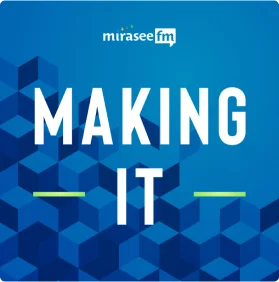 Making It
If you're an online entrepreneur, Making It was made for you. In each episode, real-world entrepreneurs tell their stories in their own words. They define what "making it" means in the busy space of online business. And they reveal what they've learned in their journey toward making it… lessons you can use in your own business.