A.I. and the Future of Coaching (Danny Iny)
Artificial intelligence has put the world of coaching on a precipice of revolutionary change. In the coming years, coaches will be faced with myriad challenges and choices. Danny Iny gives us a map for navigating this transformation successfully.
Danny Iny is the founder and CEO of Mirasee and the executive producer of Mirasee FM.
In this episode, we discuss:
The bell curve and diffusion of innovations
The shift toward outcomes
What is a hybrid approach? What does it mean?
The ripple effect of the pandemic on the coaching industry
The future of virtual coaching
The disruptions happening in the coaching industry, and how coaches can position themselves to be at the forefront of these changes
And more
"A lot of the trends that we're talking about, they're kind of coming together to make it so that it's going to be very hard to make a living… as an average coach. I mean, we're not that far off from A.I. just doing that job for you."Danny Iny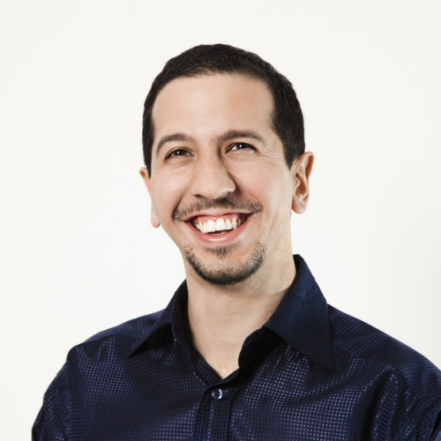 Danny Iny is the founder and CEO of Mirasee, and a leading voice in the world of online courses.
He has been featured in the Harvard Business Review and Entrepreneur, and contributes regularly to publications including Inc., Forbes, and Business Insider. He has spoken at institutions like Yale University and organizations like Google, and his work on strategy training won special recognition from Fast Company as a "World Changing Idea." Danny is also the author of multiple best-selling books about online education and business, including Leveraged Learning, Teach Your Gift, and Effortless.
Credits:
Host: Melinda Cohan
Producer: Michi Lantz
Supervising Producer: Cynthia Lamb
Executive Producer: Danny Iny
Audio Post Supervisors: Evan Miles and Christopher Martin
Audio Post Production: Post Office Sound
Music Soundscape: Chad Michael Snavely
Making our hosts sound great: Home Brew Audio
If you don't want to miss future episodes of Just Between Coaches, please subscribe to Apple podcasts or Spotify or wherever you're listening right now. And if you liked the show, please leave us a starred review. It's the best way to help us get these ideas to more people.
Music and SFX credits:
Track Title: Clouds
Artist Name: Acreage
Writer Name: Marshall Usinger
Publisher Name: BOSS SOUNDSTRIPE PRODUCTIONS
Track Title: Coastline Dream
Artist Name: Wild Sky
Writer Name: Adam Simons
Publisher Name: BOSS SOUNDSTRIPE PRODUCTIONS
Track Title: Coo Coos
Artist Name: Dresden, The Flamingo
Writer Name: Matthew Wigton
Publisher Name: A SOUNDSTRIPE PRODUCTION
Track Title: Stars & Trees
Artist Name: Outside The Sky
Writer Name: Dustin Ransom
Publisher Name: A SOUNDSTRIPE PRODUCTION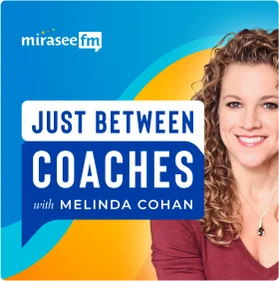 Just Between Coaches
This show is like Oprah's couch, where conversations cut straight to the heart of the topic, but... it's only for coaches! Melinda Cohan of the Coaches Console explores the tough questions coaches face on a regular basis. With a new guest host each episode, Melinda provides tactical advice and strategies to address issues like "How do I deal with price resistance?" and "Should I fire my client?"