A Hindu Embrace (Dr. Sree Meleth)
Dr. Sree Meleth opens a discussion about her evolving belief as a Hindu and tapping into unconditional love – especially during hard times. She also talks about recognizing our divinity, holding space for anger, and using EFT to empower our beliefs.
Welcome to Soul Savvy Business. This podcast aims to help entrepreneurs find balance and harmony at the intersection of business and spirituality.
Host Katy Valentine is a soul-minded spiritual entrepreneur. She empowers other entrepreneurs to thrive, creating a global ripple effect. Grab your free meditation at soulsavvybusiness.com.
Grab your free gift on the Divine Feminine for Entrepreneurs here.
"The ultimate goal is to learn to love ourselves, and know that we are divine. And we do that by accepting all parts of ourselves. The more we do that, the more united we are within us."Dr. Sree Meleth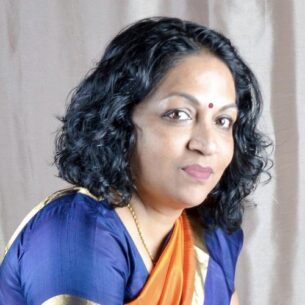 Dr. Sree Meleth is a public health researcher and transformational life coach. She created her coaching business, Freeing Ourselves, to help her clients step into the highest and best versions of themselves. She helps them stop the continuous questioning of their value,  and quiet the unrelenting critic in their heads.
She was raised in a Hindu Nair family by a devout father and an agnostic mother. She has lived in 30 different homes spanning three continents. She's raised two successful children and earned three master's degrees and a doctoral degree.
Resources or websites mentioned in this episode:
Mirasee
Katy's website
Sree's website
Sree's podcast
Instagram handle: freedomwithSree
Credits:
Guest – Dr. Sree Meleth
Producer – Cynthia Lamb
Executive producer – Danny Iny
Assembled by – Melissa Deal
Audio Post Supervisor: Evan Miles, Christopher Martin
Audio Post Production by Post Office Sound
Music soundscape: Chad Michael Snavely
Making our hosts sound great: Home Brew Audio
Music and SFX credits:
Track Title: Shepherd
Artist Name(s): Two Dudes
Writer Name: Adrian Dominic Walther
Publisher Name: A SOUNDSTRIPE PRODUCTION
Track Title: Butterfly Effect
Artist Name(s): Cody Martin
Writer Name: Cody Kurtz Martin
Publisher Name: A SOUNDSTRIPE PRODUCTION
If you don't want to miss future episodes of Soul Savvy Business, please subscribe to Apple podcasts or Spotify or wherever you're listening right now. And if you liked the show, please leave us a starred review. It's the best way to help us get these ideas to more people.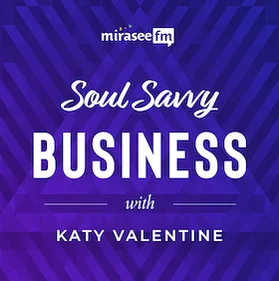 Soul Savvy Business
How can we pursue both entrepreneurial success and spiritual authenticity? Reverend Dr. Katy Valentine explores that question and more in this spiritually diverse podcast aimed at engaging mindful and curious entrepreneurs. Katy and her guests dive into the intersection of business and spirituality, exploring ways that entrepreneurs of all faiths (including none) can elevate their awareness and find abundance.