A Fresh Approach for Adding Online Courses to Your Business (Abe Crystal)
To Abe Crystal, CEO of the online course platform Ruzuku, books are written to be read. Trying to simply translate a book directly into a video course may wind up creating something that's too long, too digressive. So what should you do instead? You need a fresh approach to how to fit courses into your business. Abe writes in-depth about how to implement such an approach in his newly published book, The Business of Courses.
In this special episode of Course Lab, Danny and Abe discuss Abe's book, what business owners should think about when creating courses today, and what the coming years may look like for the online course industry.
In this episode we discuss:
"Over the past year, we've seen a wave of prominent thought leaders, as well as new startups, really highlighting the value of intensive group learning."

Abe Crystal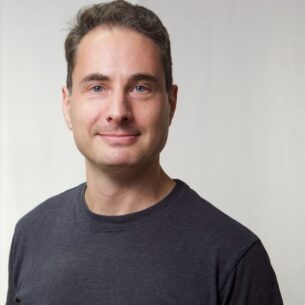 Guest bio: Abe Crystal is the CEO and co-founder of Ruzuku, an online course platform focused on student engagement. He's also a strategic advisor to Mirasee. 
Abe helps authors, coaches, speakers, and other independent experts create their own online courses and learning communities. He and his team at Ruzuku are on a mission to usher in a new wave of independent, authentic teachers around the world and invest them with the tools and support to succeed—everything the clients need to create, sell, and teach amazing courses.
Abe is also the author of The Business of Courses, about the process of adding online courses to your business's product and services offerings.
Abe is an adjunct professor in the School of Education at the University of North Carolina-Chapel Hill. He specializes in learning design and user experience research and earned his Ph.D. in human-computer interaction at UNC-Chapel Hill.
Resources or websites mentioned in this episode:
Credits:
If you don't want to miss future episodes of Course Lab, please subscribe to Apple podcasts or Spotify or wherever you're listening right now. And if you liked the show, please leave us a starred review. It's the best way to help us get these ideas to more people.
If you have a question for Course Lab, put the show title in the subject line and send it to podcasts@mirasee.com
Music and SFX credits: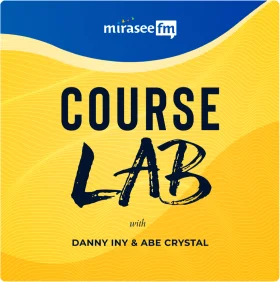 Course Lab
Ever wondered how online courses could be even better? What would that next level look like? Those are the questions driving online course experts Danny Iny (founder of Mirasee) and Abe Crystal (co-founder of Ruzuku) in Course Lab. In each episode, they bring on an innovative course creator and deconstruct what makes their course (and course business) work for them and their students.