How to Fire a Client (Robbie Samuels)
In this episode, Melinda goes deep into the sensitive and hard subject of firing clients with Robbie Samuels, a well-known Business Growth Strategist and coach. They discuss some valid reasons for firing a client and why coaches should let go of a third of their clients.
You'll learn all the warning signs that a coaching relationship just isn't working, what to do in this situation, and how a well-designed enrollment process can help you weed out potential clients who aren't a good fit for your coaching business.
In this episode we discuss:
Should you fire a third of your clients, as a rule of thumb?
Why a six-month contract is helpful when you want to let go of a client.
How do you actually go through firing clients?
How Nonviolent Communication, NVC, and its four parts can be helpful when having a difficult conversation.
How you can continue to be of service even though your client isn't your client anymore.
The importance of proper enrollment.
"Paying for a coach does not improve your business or your life. It's about doing the work."

Robbie Samuels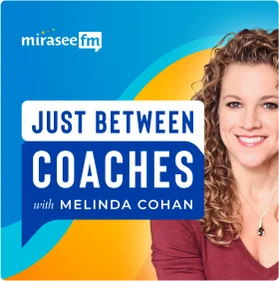 Just Between Coaches
This show is like Oprah's couch, where conversations cut straight to the heart of the topic, but... it's only for coaches! Melinda Cohan of the Coaches Console explores the tough questions coaches face on a regular basis. With a new guest host each episode, Melinda provides tactical advice and strategies to address issues like "How do I deal with price resistance?" and "Should I fire my client?"