What Do You Think of Mirasee's New Design?
Note from Danny: Yes, we have a new design, and yes, we're very proud of it. But in the spirit of continuous improvement, instead of just showing off what's new, I've asked Peter Sandeen to take a look at what's improved, and especially what could be made even better…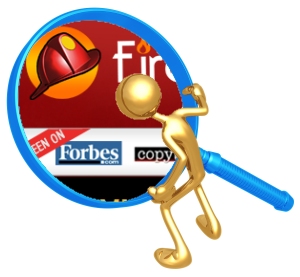 Some weeks ago, Danny asked me to give him some feedback on the new design.
Danny is a friend, so I was happy to help. But there's always something to improve… 😉
In this post you'll see how the new design improves from the old one.
You'll also see what would make it convert even better (in other words: how Danny would get even more subscribers and customers with the same amount traffic).
You can use the same principles to increase your own conversion.
And you can tell what you think about the new design, and if you agree with me or not. 😉
Anyway the new design can teach some very valuable things:
Why "focus points" are the foundation for good websites
What options you should offer to your visitors in order to get more subscribers and customers
Ready? Okay, let's dive in…
What Changed
Overall there are no huge changes.
But why would you make big changes when what you begin with is already good?
The three most obvious (and best) changes are:
The header: The free video training offer has changed to social media links, which makes the header clearer.
The area below the header: The logos of places where Mirasee has been featured and the slider with free offers tells the reader why they should stick around.
The sidebar: The new one-column layout makes it simpler and easier to understand.
Check out the online conversion video course now…
Building Your Site's Design
Always start by thinking the experience a first-time visitor wants.
They don't know what your site is about, they don't know you, they don't know if they should trust you or your site.
So, your first goals are:
Let them know what you and your site are about
Why they should trust you and your site
You do the first with the help of focus points…
Focus Points
"Focus points" isn't a proper marketing term.
I use it because it describes the idea well: web visitors focus on specific points on your site.
And you should control what those points are.
The first focus point should tell the visitor what you and your site are about.
Usually the header does that.
Your logo, site name, tagline, or something else should make (the right) visitors see the value you provide. In other words, your ideal customers/clients should immediately notice that your site is meant for them.
The next focus point should tell what the specific page is about. It's usually the headline of an article or title of the page.
Great headlines direct the focus to the content.
The page's content should also have focus points like pictures and sub-headlines. Their purpose is to keep the content "light" to read.
After the content you need more focus points that tell the visitor where to go next…
That's a prime place for an opt in box.
Compared to the old design Mirasee now has clearer focus points;
There used to be a sign up box in the header. Now that's the place for social media links.
The content area starts with "As Seen On" section, which adds a lot of credibility.
Next comes a slider, which gives clues of what's to come. (I'd make this area a bit more clearly about the value you'll get from the site, but the slider is good too.)
Only after the slider comes the navigation links, which is a somewhat unusual, but very good, decision; you know what the site is about before you're asked to start navigating it.
But focus points don't directly create trust in you or your site.
A home page, which Mirasee is currently missing, can do a much better job with that…
Home Pages
Many blogs don't have a home page. (No, a blog page doesn't count, nor does a "Start Here" page…)
You should always have a home page; it's the best way to tell first-time visitors why they should stay on your site.
I wrote about home pages in general some weeks ago, so I won't go into too much detail here.
But these are the basics of what a home page should do:
Say Hello: Make sure your visitors understand what your site is about and why they should care about what you have to say.
Be Specific: Be very clear about what makes you different from your competitors.
Self-Selection: Offer visitors a simple way to get closer to the content, which they'll find most valuable.
Call to Action: A home page that doesn't have any calls to action, won't get visitors to take any action…
Check out this crazy example, which does a decent job with those…
What Options Should You Offer
You are (or at least you should be) in charge of how people interact with your site.
You should design it so that people always have a natural next step…
What to do after reading to the end of an article
Where to go from the home page
What to click in the middle of an article if it's not entertaining anymore
What's the last thing in the sidebar (a good place for an offer as is done here)
And so on…
This DOESN'T mean you should offer as many options as possible! People are less likely to take any action the more options you give them.
The question then is, "What are the right options to offer at each situation?"
The basic answer is, "Ask them to do something they want to do at that point, which takes them closer to your business goals."
How exactly you do that is unfortunately way beyond the scope of a single blog post.
But I'm currently building a new site (blog) and I'll let my subscribers see behind the conversion logic when it's finished.
I don't know how I'll do that (it might be a video, webinar, emails, etc.), but if you want it, start the free online conversion video course now and you'll be the first to see what options to give at each place in your site…
Do You Like The New Mirasee Design?
Is it better/worse than the old one?
What would you change?
Share your thoughts in the comments below…
And if you want some feedback on your site's design, just mention it in your comment and I'll reply… 😉