How Good Marketing Can Cure Cancer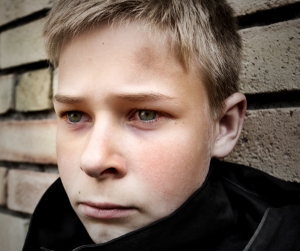 Do you ever wonder why we really don't have a cure for cancer?
Every day in the US alone, around 4500 people discover that they have cancer. Sitting across from their physician, numb and in shock newly diagnosed cancer patients ask the question, "What can I do?"
At this point a doctor could tell them to jump on one foot, pat their heads and rub their stomachs and many, out of desperation, would probably do it. Instead, most are left with that question unanswered…
So they stumble home confused and scared or worse, in denial. Family members are distraught… friends don't know what to do and the internet offers way too many options for people that are in a desperate mind frame.
And lives are lost year after year because people are lacking clear and unbiased direction. Is this fair?
Call me crazy, but I believe good marketing can change that.  I believe that the same techniques that entrepreneurs use to grow their businesses can be used to market the hidden part of the cancer cure.
It doesn't have to be that way…
The Lifestyle Part of the Cancer Cure Hasn't Been Properly Marketed
When you think of curing cancer what immediately comes to mind? For most that answer is chemotherapy and radiation, research for newer and better cancer drugs, or walking for a cure.
Why? These are the mostly widely marketed solutions.
On the other hand, the impact of food, exercise, supplementation, stress reduction, lymphatic massage, and more aren't being talked about or considered on a daily basis by the general public.
Think about this for a minute, if lifestyle choices can prevent 40% of all cancers, doesn't it make sense that lifestyle changes make up at least 40% of the cure?
I believe that marketing can turn this problem into an opportunity.
Here's how we are using good marketing at Design Your Cancer Cure to find a lifestyle cure for cancer.
Good Marketing Starts With Finding the Root of Core Problem Your Business Solves
When I first started searching for a lifestyle cure for cancer I mistakenly thought that doctors were the issue. Why didn't they give people instructions that included lifestyle? Were they mean, ignorant or worse, irresponsible?
What I discovered is that doctors are in many ways just as confused as everyone else when it comes to lifestyle changes. Why? There are too many choices!
In Chapter 5 of Robert Cialdini's book, "Yes, 50 Scientifically Proven Ways to Be Persuasive" Cialdini talks about the damaging effects of offering people too many choices. This was true in the case of company-sponsored retirement programs to the number of jams offered by a single manufacturer.
My mother is the perfect example. One Christmas she went into the store to buy a Barbie doll for my daughter and came out empty handed. Her reason? Too many choices. Her solution was to start buying the Holiday Barbies. Fewer choices meant that she could make a choice.
Cancer patients are no different.
This discovery pointed me straight to the solution which I needed to market and provide.
I needed to create and market a simpler lifestyle cure.
Answer This: Why does the problem you are solving exist? It's important that you take the time to find the truest answer to that question.
New Marketing Funnel to the Rescue!
Marketing funnels work.
At Design Your Cancer Cure we are using the new marketing funnel to increase awareness of the lifestyle part of the cure. Our goal is to get at least 150,000 people a year into the top of our funnel. Instead of forcing people into cancer treatments and lifestyle programs that may have worked for someone else, the marketing funnel can be used to guide people through the process of making choices that stick… choices that they can comply with.
This is critical to the success of a cancer patient finding their own cure.
Answer This: Can you make better use of the new marketing funnel to give your marketing strategy some structure?
Start With Market Research
Market research is critical to creating products and services that people want and will buy including buying into curing cancer.
One of the easiest ways to do research is by calling up your current customers and talking to them. Include surveys and you can get information that you can market and track. I am using competitive market research in two ways.
First, I am interviewing and surveying long-term cancer survivors to uncover what they are doing to stay cancer free.
Second, I am surveying current cancer patients to determine their biggest challenges in adopting new lifestyle changes.
The results of these interviews and surveys are being used to create products and services that people with cancer really want and will use.
Answer This: What type of market research do you need to do to truly serve your clients or customers?
Good Marketers Turn Market Research into Products and Services
What's the end result that you are looking for in your ideal world for your clients or customers? I asked this question and came to the conclusion that I want it to be easy for individuals to design their own cancer cure.
I imagined a world in which every person left the doctor's office carrying a blueprint in their hands that educated them on the importance of a lifestyle change and showed them step-by-step how to design their own cancer cure.
And so, that is the product that I am creating. Design Your Cancer Cure Blueprint!
Our market research is revealing that although there are thousands of products and services that have helped people cure cancer, most of the actions fall into 10 – 12 categories.  The 10 to 12 categories create the framework of the blueprint. Within each of these categories people can choose the actions, products or services within each category that fits with their personality, financial budget, time budget and support system.
Answer This: What types of products and services do you think that you can create that can help your ideal clients and customers solve the root of their problem?
Create a Core Marketing Message That Sticks
Can you state your biggest benefit or the theme of your business in one or even two sentences? When you have a solid core marketing message, the message can literally program itself into your customer's subconscious mind.
For example:
"Like a good neighbor State Farm is there."
"If it absolutely, positively has to get there overnight."
Or
"Pizza delivered in 30 minutes or it's free."
The idea of a core marketing message isn't new and it's exactly what people need to hear when they discover that they have cancer.  Instead of sitting there dazed and confused when they first learn of their diagnosis, they should automatically recall a core message that tells them to change their lifestyle.
Here's one of the messages that we are playing with. It's goofy but it's a start.
"When you find out you have cancer a lifestyle change is the answer."
Answer This: How sticky is your core marketing message? Do other people's eyes light up when they hear it?
Give Them a Taste of Your Solution
Why do grocery stores offer free samples, car dealership encourage test-drives and software companies give a free trial?
They do this because they want you to take the first step into their marketing funnel. Once the first step is taken all you have to do is keep them hooked.
For Design Your Cancer Cure I chose the freemium model. The giveaway is our free Cancer Cure Kit. Couple this with the practice of capturing email addresses and an educational machine that can help people cure cancer is born.
So why is free so important as a marketing strategy in curing cancer? According to a recent Tech Crunch article, "Free is a huge accelerator to adoption." And in the case of curing cancer, individuals need to discover and adopt new lifestyle habits sooner rather than later.
Answer This: How can you get your website visitor to sample your products or services?
Use Autoresponders as a Drip Coaching Tool
You would think that getting diagnosed with cancer would be enough of a catalyst for people to make an instantaneous change in their lifestyle. But in most cases, it's not.
The diagnosis is usually enough to jump start the change (hence the quick start guide); however, the long-term, day in and day part of change requires a different approach. It requires consistent drip coaching.
And that's why we created a 52 week autoresponder series for cancer patients.
I believe that using an autoresponder series as a drip coaching tool can be a powerful educational and accountability tool.
Answer This: Do you have an evergreen autoresponder series that nurtures your relationships with your email list?
I am always on the lookout for good marketing ideas that I can use in my effort to get more people to consider lifestyle changes as a cure.
Good marketing can attract those people that ask the question, "What can I do?" Good marketing research can be transformed into systems, formulas and blueprints that work. And smart follow-up can help people choose and maintain the lifestyle choices they make.
Question: Consider the marketing strategies and techniques that you use in your business or practice. What are your favorite strategies for getting people to enter into the top of your marketing funnel?
Let me know so that I can see if they might work as part of the cure for cancer!