List Building Reality Check – How You'll Really Get from 0 to 1,000 Subscribers in 6 Months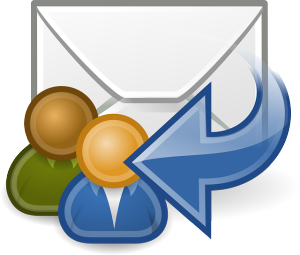 People ask me how to get more subscribers more often than they ask just about anything else.
It's as if not more common than "How do I get more traffic?"
I think guest posting is a great way to go about list building – that's no secret – especially when you're starting out.
But do you know what it really takes to get 1,000 subscribers?
There's a lot of hype, exaggerations, and even outright lies around about building a blog or online business.
So, a quick reality check is in order…
How Long Will it Take?
Let's say you get 100 new visitors to your site every week with SEO (How SEO works), from social media, and by commenting on other blogs. And 5% of them join your email list.
If you start building your list today, you'll get to 1,000 subscribers on Sunday, February 19, 2017.
What if you also write guest posts?
Let's say you write a guest post every two weeks and get an additional 35 subscribers from each of them.
The thousand-subscribers mark gets closer. Thursday, February 28th, 2014.
Still, a long time, don't you think?
But that's what you've been told to do.
Do you think we can do better? I do.
Get There in 6 Months
So, how do you get to 1,000 subscribers by October 21, 2013?
Let's assume you'll get five "random" subscribers per week. That means you still need to get 870 more from guest posts.
If you write one guest post every two weeks, each of them gets accepted, and it takes a month for them to be published, you have time to get 10 guest posts published.
87 subscribers per guest post.
There are three things you need to get right for that to happen.
Write the Guest Post Right
I won't get into huge detail here. You can check out Write Like Freddy for the full scoop.
But here are the basics:
Only write to relatively large blogs. If you write to a blog with 500 subscribers, you're unlikely to get more than a few opt ins. But if the blog has 50,000 subscribers, getting even a few hundred people to your list is a reasonable goal.
Pick a topic that has proven to be popular in the blog you're writing to. Check what topics occupy the "most popular posts" list, which is in the sidebar of most blogs. You can take a gamble and pick another topic, and you might win big. But usually, sticking to the proven high-performing topics is your best bet.
Have a related opt-in incentive. Let's say you write a post about sewing easy children's clothes. And when people join your list, they get an ebook about traditional "haute couture" tailoring methods. People who are interested in sewing clothes for their children are unlikely to want to learn how to hand sew invisible zippers or drape chiffon. Instead, if your ebook is about sewing simple children's clothes, they'll jump at the chance to get it.
Give People a Good Reason to Join Your List
Having an opt-in incentive (ebook, mini email course, videos, etc.) that's related to the topic of your post, is just the "price of admission."
When you're aiming to get really good results, you need to have something more – a strong value proposition.
Your value proposition, simply put, is a believable collection of the most persuasive reasons people should do what you're asking for (for example, join your list).
If it's strong, it can give you an almost unfair competitive advantage. Even some of the biggest blogs in the world get it wrong, so it can really give you an edge.
It has two elements:
The articulation of your value. The things that make you different and better than your competitors (other people writing about similar topics). If your list or the opt-in incentive aren't better than others in any way, why would anyone join your list?
The proof for your claims. Just saying your list or the incentive is better than others won't make people believe it. You need to prove it with something. For example, testimonials work in almost all situations; when someone else says your list or the incentive is great, it's easily believed.
If you need help coming up with a strong value proposition, which will persuade people to join your list, check out my quick 5-step system for finding the core of your value proposition.
Get the Landing Page Right
The way you get subscribers from a guest post is that you direct readers to a landing page on your site.
You link to it in your byline, which is at the end of the post.
And possibly the post itself has a link to your landing page.
The "usual" opt-in landing pages have conversion rates below 20% (for traffic coming from guest posts). That means, for every 100 visitors, you only get 20 subscribers.
You should aim higher. A conversion rate around 40-50% isn't too difficult to achieve, and if your incentive is really good, you can get much higher than that too.
And that makes a huge difference.
If you want to average 90 subscribers from guest posts, you can't lose people just because you made a simple mistake on your landing page.
Some of the most typical mistakes are:
Poor headline. People are almost guaranteed to read your headline. If it doesn't work, they leave almost immediately. I've seen several tests where changing nothing but the headline has more than doubled conversion rates (it's happened to me too!).
Your copy doesn't make the value clear. If the page doesn't communicate your value proposition (the reasons they should join), visitors won't "figure out" why they should join your list.
Call to action is generic. Every part of your landing page should communicate value. Especially, when you ask people to take action (with call to actions), you need to remind them of just why they should do it. (Side note: "Submit" is possibly the worst button text. Ever.)
There are a few more things you need to get right to get a good conversion rate from your landing page.
But if you get those three right, you're on the right track.
Are You Going to Do It? Or Just Think About It?
Are you going to add 1,000 people to your list in the next six months?
Will you write a guest post every two weeks? Get clear on your value proposition? And build a good landing page?
That's what it takes.
Tell us in the comments which of those feels most difficult.