Let Me Teach You How To Innovate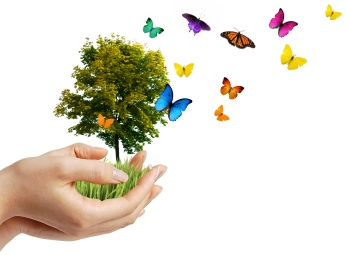 Millions of companies exist.
Most of them do the same things – the same things that have been done for a long time. Their fundamental business structure and practices work just fine, as they have for years.
Here's the problem: No structure, action, or process can be valued on its own accord.
The concept of opportunity cost makes sure that will never be the case.
Understanding Opportunity Cost
Every single decision that a business makes is at the cost of every other possible decision. This is how every business should think. This is how I think. I'm writing this guest post for for Mirasee instead of any and every other blog in the world (including Deep Existence), instead of putting it together with other content for a book, and instead of catching up on the NBA Playoffs (go Derrick Rose and the Bulls!).
Recognizing opportunity cost is the first step in true innovation – you know, the kind that changes the world and gets you rich in the process. When you understand opportunity cost, you begin to see the world in a very different way. It removes any definitive "best steps" to do anything, because the unknown and undiscovered lurks behind you creepily. The unknown almost always has better ways of doing things, and that is where innovation comes in.
Stephen, I Don't Have The Ability To Innovate!
If you believe it, then it is true. *scary music*
But be aware that it is a false belief and the primary reason for rampant inside-the-box thinking that dominates society. Innovation and creativity are a mindset and practice, not an exclusive gift. Consider the following true story.
A CEO of a major publishing firm hired a group of top psychologists to examine the differences between creative and uncreative employees. After a full year of research, what do you think the difference between the two groups was?
The creative group believed they were creative and the others did not. That's it.
Afterwards, said CEO implemented a creativity program for the uncreative employees and they became "many more times creative" than the original creative group. Everyone can be creative. Everyone can innovate.
This story is from Thinkertoys by Michael Michalko
– buy this book immediately. It is my favorite book and an innovator's bible. (Full Disclosure: This is an affiliate link and the author of this guest post will get 4% commission (about 50 cents) from Amazon if you buy it.)
How To Innovate: Practice These Techniques
The primary goal of an innovator is to improve something by thinking differently. Sometimes, just being different is enough – such as with art. Some popular artwork is so strange that I expect to see the signature as art by LSD (and sure enough, some if it is by LSD).
These techniques I'm going to suggest involve "unboxing" the mind and allowing it to realize its potential. By the way, this is elementary school in innovation. If you want middle school and up, buy Thinkertoys. Mr. Michalko will show you more advanced "thinkertoys" to help you solve problems (problem-solving is what innovation is all about).
1. Kill Assumptions And Start Over
We use assumptions to build our understanding of reality. You assume that a human wrote this. You assume that you live on a planet warmed by a giant star. Innovation often begins with starting over. Not only will it lead you to some creative ideas, but it will keep your mind active and sharp.
I just killed an assumption. You set a timer or alarm for cooking, right? No, that is one way. Instead of setting a timer, I will play two songs of appropriate length. When the last song finishes, my rice is ready. Don't downplay the significance of this – it is evidence of an innovative mind.
Google is a master of this. They didn't ask how they could improve email, they scrapped the current model altogether and came up with Gmail, the most innovative email client I've ever used. The archive function allows you to stow all of your mail away (in one click) out of sight and retrieve it anytime with the search function. This is a refreshing alternative to using folders. (Song two just ended = Rice :-D)
2. Break It Up
Evolutionary innovation is often done by breaking up a component into its individual parts and analyzing them for possible improvements.
Apple is great at this. All of their products are a bit more polished and intuitive than the competition (in many aspects). Apple came out with the thinnest laptop and the highest resolution phone – two known areas that they found a way to be better in. I bought an MP3 player about a year before the ubiquitous iPod came out.
3. Explore Stupid Ideas
We've all had some ideas that would embarrass us to death if made public. We typically brush them off. Don't. Seek out quantity in ideas. Coal turns into diamond at high pressure, and our minds are the pressure cookers of stupid ideas. A stupid-looking idea could turn into the next big thing. For example…
Twitter – I use Twitter and think it's great, but the idea behind it is stupid – "Let's just rip out the Facebook status and make into a new thing." It might be hard to see it this way now, but there had to have been a lot of doubt behind one of the greatest social media powerhouses of today. They made it big by smartly modifying and shaping a questionable idea. Twitter is also a great example of breaking something up into parts (FB status) and doing it better.
4. Question Everything
This is the main principle I live and blog by. Why am I typing this on a keyboard? Maybe I could just speak and have my words appear on screen. From that question was born dictation technology (speech to text). An innovator never stops. Take it a step further – thoughts to text.
Now Go Innovate!
While these techniques are simple, they can make a massive difference in your business and personal life. Even though creativity and entrepreneurship are similar beasts, most people don't even attempt to learn how to innovate, and don't make changes! As you begin to practice techniques such as these and the ones found in Thinkertoys, you'll begin to see the world differently. I'm serious. My way of thinking is completely different than it was a few months ago. Once you realize that anyone can innovate and start to do it yourself (small and large), it will snowball and you'll probably invent the Snerphalart.