It's Time To Get Serious About Your Marketing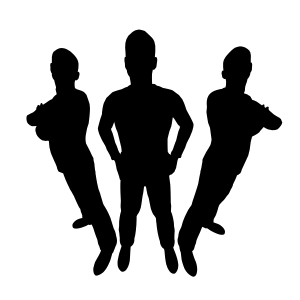 We need to ask you something very important. Deadly important.
Is it time to get serious about your marketing?
We mean really serious. Like "this is my business, it puts food on the table and I need a system" serious.
If you haven't been using a system and your marketing has been "all over the place", or a jumble of tactics that don't tie together, then don't you owe it to yourself to change that?
If so, then Mirasee was designed for you.
It is designed for the busy entrepreneur – you only need three hours per week. No need to wade through SMB Marketing books and get stuck because you don't know how to start or what to do. Just follow our process, step-by-step. No need to spend a lot of time, either. It's delivered in digestible, implementable chunks, once per week, so that you never feel overwhelmed.
To make it super easy, each week TELLS you what to do. Just get your audio, listen, and then follow the action items. It takes about 3 hours or so per week. Do this every week, and you'll be getting killer results in no time.
It is designed to be comprehensive – you don't need anything else. From how to identify the unique value that you offer to your customers, to how to craft a killer elevator pitch, it's there. Have you wondered what should go on your brochure? We've got you covered. Want to learn how to use advanced persuasion techniques? How to do SEO and online marketing, or understand which promotional tactics are best for you? We've got it all in there.
We can confidently make this bold statement: if you do this program, you will know more about marketing than 95% of small business owners. And if you implement what we teach you (which is easy!), you will be MILES ahead of your competition!
It is designed to be affordable – ridiculously affordable. We chose to sell it at a price that ANY business can afford, so there are NO EXCUSES.
Ready to get started? Click here to get the program, scroll down on the page, and click on the "Get It Now" button.
Go see the Mirasee Case Studies!
If you're still on the fence and you haven't already seen them, then you should take a look at the Mirasee case study videos.
If you were with us for our last video event, then you are probably as inspired as we are with the stories of four everyday entrepreneurs overcoming their challenges, and finally seeing success thanks to Mirasee.
One after another, they described how the Mirasee program has given them the structure and the tools that they needed to create a marketing system for their business, and as a result they are now FINALLY seeing the business results that they have been struggling to achieve.
If you weren't with us last time, you're in luck for a while longer. There is still time to get all three videos and learn some extremely valuable stuff, including:
1. Mapping the Shortest Path to Greater Profits, about the common "spinning your wheels" cycle that most entrepreneurs find themselves in – and how to get out of it.
2. Overcoming Internal Obstacles to Success, about why your brain can sometimes be your worst enemy, and what you can do about it.
3. Real Student Case Studies, in which four of our students (a service business, a B2B business, a retail business, and an online business) share their challenges, the lessons that they learned, and how they applied Mirasee to get results.
To get these videos, you need to subscribe to our "Business Fireproofing" video course. Fortunately, subscribing is simple and FREE. Go to the very top of this page, enter your name and email address in the box on the right, and you'll be sent straight to the video page.
Don't delay – sign up for the Mirasee audio coaching program, before the price goes up on February 25th!