Cut Through the Internet Marketing Advice Fluff and Find What Really Works for You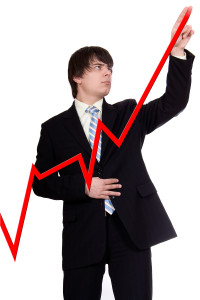 Every day well over 100,000 new blogs create their first blip on the radar. And it feels like at least 50% of those are about marketing run by self-proclaimed experts.
Sure, there's some great content among it all.
But most of it is just confusing because it's contradictory to what you've read elsewhere.
Yet you need to actually use the information in your business. If you don't, you've just wasted your time, got all overwhelmed, and procrastinated on taking any profitable action.
So, how do you cut through the fluff and find the advice that really makes a difference to your business – the practical steps you need to take that lead to the results you're after.
Good Ideas That Make You Fail
The sad fact is that most people don't really apply and follow through with the advice they get. Not even when they can see it would help them. Clearly, they're the first to give up on their dreams.
I guess you're not one of them, or at least you haven't given up.
Sure, when the advice is bad, you shouldn't do anything about it.
But even if the advice is good and you implement it, you might be swimming toward the waterfall that finally makes your business fail once and for all.
The problem is that even good ideas create bad results if they're not the right ideas at the time.
And whenever you read specific advice forced to be generic, that's what you're likely to get. The ideas might be good in some situation, but if you're not in that specific situation, the actions won't create the promised results.
For example, people who sell social media services tell you to always focus on social media. But it's not always the right call. It might be, but that kind of generic advice only works when you get lucky with it.
Chicken or Egg – Tactic or Strategy
Most internet marketing advice is about tactics.
If you're on a few marketing "experts" email lists, you see a new "How to build a successful blog," "The 5 Twitter tips you must use," or "The ultimate guide to getting more traffic" drop into your inbox every few minutes.
But all those tips about marketing tactics are pretty much nothing more than a distraction if you don't already have a solid marketing strategy.
Focusing on tips on marketing tactics (e.g., social media, blogging, email marketing, SEO) before you have a solid internet marketing strategy is like sawing curtains when you haven't built the house yet.
They're a distraction. They're keeping you focused on things that can, of course, help you grow your audience and business, but won't work on their own.
For example, about once or twice a week someone asks me, "I have a huge Twitter following and a few thousand likes for my Facebook page, but I don't get anyone to buy anything. What's wrong?"
What's wrong is lack of strategy. Twitter followers, Facebook likes, and plusses at Google+ are worthless if you don't have a strategy that converts the people into customers.
The same goes with blogging, which can be a total waste of your time if you don't do it strategically. Advertising isn't just a waste of time, but a waste of your money, too, if you don't have a solid strategy around it. And SEO might be the biggest potential resource-suck if it's not the right tactic for you.
The point is, you need a solid marketing strategy first. You can then use different tactics as a part of that strategy.
But you need to start from the beginning; as long as you skip the fundamental steps, almost all internet marketing advice you come across will turn out to create just as few results as the previous ideas.
The Baby Steps of Effective Marketing
Effective marketing is always based on a solid strategy.
There are plenty of ways you can create that strategy, but there are always some "fundamental" steps you need to take before you can build a strong strategy. And there are different ways how you can approach those fundamental steps.
For example, I start by clarifying your value proposition – what are the best reasons your target customers have for paying attention to you, joining your list, and buying your products.
That process reveals what other fundamental steps you still need to take before starting to build your strategy (if you haven't done them already). For example, you might need to get clearer about who your target customers are and/or change your products and services to better match what people want.
But the core of the process is to first clearly understand why people should do what you want them to do.
Building your marketing strategy is then relatively simple; you can focus all your efforts to making people notice those reasons (which – by definition – make them as likely as possible to buy what you sell).
There's always the "step before the first step." For example, you could argue that the step before clarifying your value proposition is to be clear about what you want to achieve and what kind of a business you want to build.
But you need to start from the first step you haven't yet taken. If you're already trying to build an audience or business but still struggling to make sense of all the internet marketing advice you come across, then you're likely just missing the strategy and some of the fundamental steps before it.
There are plenty of different processes for getting the fundamental aspects right.
I start with value propositions, which reveals what other things you need to do before building your strategy. Some people start – by default – with market research. And others use fill-in-the-blanks style business planning templates.
You can use whatever process makes sense to you. As long as you actually take action; your audience and business won't grow until you have a solid marketing strategy to follow.
Find a Way of Thinking That Makes Sense to You
As I said, there are plenty of ways you can get the fundamental aspects right. And there are even more ways you can build a marketing strategy.
Advocates of one process will tell you that their way of doing things is the best. And in a way, they're all right because they know their process better than the other processes and therefore get better results using it.
But you need to find a process that makes sense to you and follow through with it.
When you see a process you understand and believe in, take the first step. Ask for help with it if you need to.
Just don't postpone the fundamental steps and creating a clear marketing strategy because it isn't fun or easy.
You'll struggle to make any marketing tactic create results until you have the strategy in place.
If clarifying your value proposition seems like a natural place to start for you, try this quick 5-step system for finding the core of your value proposition.
If some other way of thinking of marketing strategy makes more sense to you, go for it.
Just get it done. It might be difficult and take some time, but then you'll be able to reach the goals you have for yourself.
Skipping over hard work isn't what I'd expect from anyone reading Mirasee, but maybe you haven't known where to start or have forgotten to take the plunge.
When you have a clear, strong marketing strategy, all the internet marketing advice you come across will make a lot more sense because you can see how it fits into your strategy. And you can skip the 95% of ideas that don't fit your strategy 😉
What do you think? Have you wasted time and/or money trying out more and more tactics without a strategy or before even taking the fundamental steps? Tell us in the comments.