7 Apps That Transform Overwhelming Email Inboxes into Organized Bliss
Janice Wald
Stressful, isn't it?
You're researching, creating, and marketing content. And somehow on top of all that, you must find time to deal with the hoards of email cluttering up your inbox.
The 1,440 minutes in a day just aren't sufficient to deal with all this.
You'd certainly have more time if you and your email were not constantly battling it out.
It's understandable you feel under siege by this constant swarm of email. And it's highly likely that it's impacting your productivity and business results as well.
According to Tested.com, the problem of email clutter has gotten progressively worse over the last twenty years as more and more people have used it.
Fortunately, there are some handy apps—most of which are free—that will streamline your email activities, helping you get more done in less time.
Below I've outlined 7 email management apps to help you reach your moment of email zen.
Dragon Dictation
This app has been called one of the best dictation apps on the market today.
Once you download it onto your smartphone, you can dictate your email text directly into it. Just speak into the phone, and it types your email for you. It can also type your texts and social media posts.
According to Nuance.com, using Dragon Dictation is 5 times faster than typing. Personally, I use it to dictate my email, texts, and even memos to myself.
Dictation really does speed up the communication process. I don't have time not to use it.
Why walk when you can run?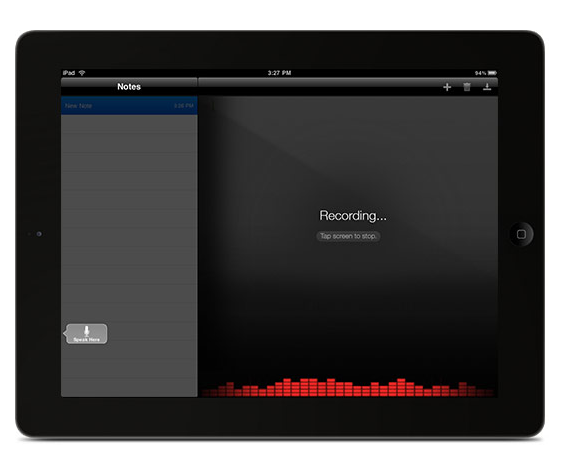 Dragon Dictation is free.
Swizzle
If you're inundated with email you have no desire to read, and are too busy to click "unsubscribe" each time you get one that you no longer want, then you should consider the Swizzle app.
Once you download the app, type in your email address, and it automatically starts sorting your junk mail for you. Not to worry—no one actually reads your email.
The service automatically looks for bulk emailing traits to separate the real email from the junk and sorts it that way.
Swizzle takes no more than a few minutes to sort your mail, depending on the size of your inbox. It then offers you a list of your promotional emails and offers to unsubscribe them for you!
It's just as good as a secretary who will do this for you and saves you the time.

Swizzle is for use with iOS and free.
Unroll.me
Unroll.me organizes your email and declutters your inbox for you. Instead of many separate emails you will receive just one, containing a brief synopsis of each individual email.
Unroll.me also offers a similar capability as Swizzle but is not restricted to iOS users. It shows you how many promotional email lists you're on and offers to unsubscribe for you.
If you don't want to unsubscribe to a specific email but save it for later use, it allows that, too.
Unroll.me is also free to use.
Mailbox
Mailbox is based on the idea that each email should be dealt with immediately, so it gives you choices in order to prioritize them.
Your first choice is the purpose of the email. If you are keeping it in your inbox, is it related to something you ultimately want to read or buy, for example?
Once that is decided, you choose when you want to deal with the email. This may seem a bit labor-intensive at first, but eventually Mailbox learns your habits and ultimately decides for you how to categorize your emails.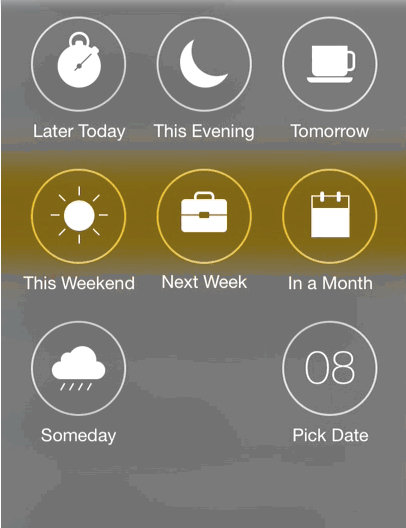 According to Mashable.com, Mailbox is a popular choice for email organization. It is free and supports Gmail and iCloud.
Boxer
If you are seeking easy integration between your email and other apps, then check out the Boxer app.
It quickly merges your email with your other accounts, like LinkedIn, and a to-do-list. It will even send scripted responses for you.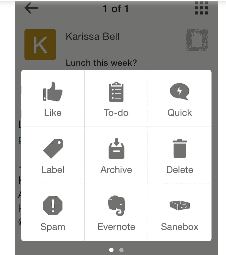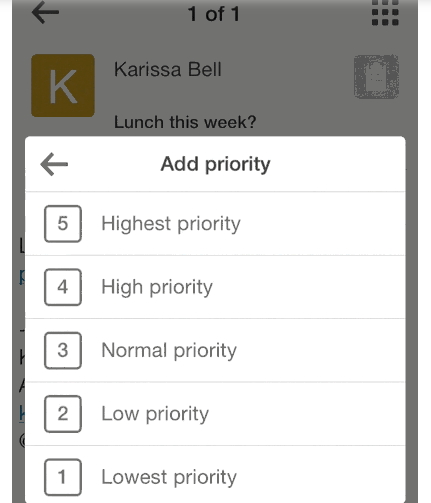 The screenshots show some of the ways you can categorize your email using Boxer.
Boxer supports Gmail, Outlook, Exchange, Yahoo, and IMAP. The full version costs $.99. There is also a free version.
Hop
Why type when you can Doodle?
That is the versatility of Hop. It turns email-writing into an activity comparable to using an Etch-A-Sketch. Doodling your emails instead of typing them could speed up your communication.
Hop has other features as well, like being able to see an entire conversation you've had with each of your contacts. This would, of course, save you the time it would take to look up those conversation threads.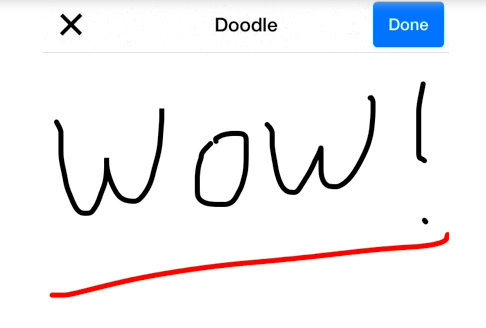 Hop is supported by AOL, Yahoo, Gmail and iCloud and is free.
Sanebox
I've been reading glowing reviews of Sanebox, which has a huge fan base. Its reviewers say the app restores sanity to your inbox. It declutters your inbox and saves you time by organizing your emails by priority.
The app organizes your folders by urgency of email by memorizing how quickly you open different emails. The folders are labeled with appropriate titles like "Sane Next Week" for what the app thinks you'll want to read next week, and so forth.
Sanebox even has a "black hole" feature. If you send a communication into the "black hole," you'll never hear from that sender again.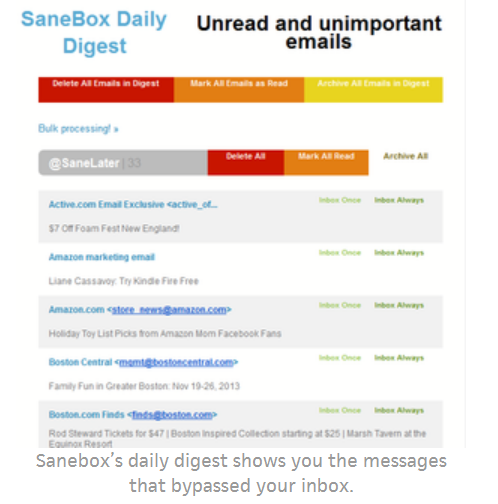 Sanebox has varying plans to choose from.
Take Back Your Time
Are you ready for your 24-hour day to get longer?
It's not your imagination. Email overwhelm really has gotten worse which can have the effect of making your days seem compressed into less time.
However, by using these or other email management apps, you free up your time to be more productive, less stressed, and more organized.
And that will certainly add more minutes to your day!
When you have a lot on your mind, time management is crucial to success. Busy people like you can't afford not to use the tools that promote it.
We can't live without email these days, but email management apps streamline the process and saving you valuable time that you could be spending on other activities.
If, as they say, "time is money," you just got a whole lot richer.
Do you use any email apps to help you increase your personal productivity? Or how about any hacks you've discovered that you can share. Let us know in the comments below!