What is a Drip Campaign? (+ How to Create a Successful One)
Emjae Williams
You've created amazing lead magnets, and have a consistent flow of new contacts but now it's time for the next step in the plan – maintaining communication. While you want to ensure your subscribers feel seen and heard, it won't always be possible to craft individual emails for every single person on your list. That's where marketing tools like drip campaigns come in handy.
A drip campaign is one way to keep your leads engaged and informed while leading them through your funnel. A successful drip campaign will result in your leads taking an action which could be a purchase, registering for an event, or engaging with you in some way.
If you've never executed a drip campaign before, get ready to take notes because we'll be taking you through the basics and giving you examples you can follow!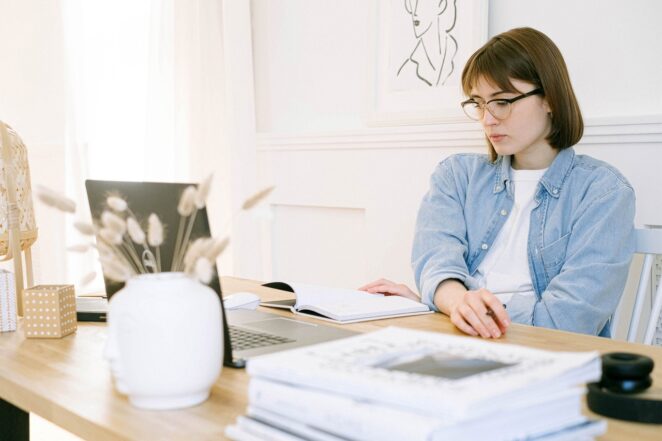 What is an Email Drip Campaign?
A drip campaign is a communication strategy of sending a sequence of prewritten emails to contacts who take a certain action. These emails are automated but written in a way that makes them feel personal and specific to the reader. They're scheduled to go out after a contact takes a specific action. The action might be visiting your website, adding an item to their cart, or subscribing to your email list. Your drip campaign should slowly give your reader more information that leads them to the decision you want them to make.
The information shared in the email will differ based on the outcome you hope to achieve and the trigger that leads your reader to the automated sequence. While the general details remain the same, information such as the reader's name, references to the action they took, and other personal details can be included. The idea is to create a connection by making them feel as though the emails are specially written for them. Your reader shouldn't be able to immediately tell that these emails are prewritten and automated.
Personalization is key here and can set your emails apart from other marketing messages they receive on a daily basis. It increases the likelihood of them interacting with your messages and begins to establish trust because they know you're addressing their needs.
How Does a Drip Campaign Work?
Drip campaigns begin with a trigger. Each one has a different objective so the trigger will likewise differ. A few examples of these triggers are:
Abandoning items in a cart
Being inactive in a community
Registering for an event
Signing up for an email course (course material delivered through a series of emails)
Once a trigger has been met, the automation will begin to send emails to the contacts. You can decide how many emails you want to send, how often to send them, and what could trigger an end to the automation.
The best practice is to have 4-11 emails sent over a 2-week period for business-to-consumer drip campaigns. Business-to-business drip campaigns tend to have fewer emails and are sent less frequently, approximately 4-5 emails over a 4-week period.
You'll want to ensure your email makes it clear why your subscriber is receiving the email in the first place. Include who you are, how they got on your list, and add clear opt-out options so subscribers can choose to exit the campaign at any time. Your first email is especially important as it needs to set the expectation for the other emails in the series.
What are the Types of Email Drip Campaigns?
If you're gathering leads you'll need to communicate with them. And if you intend to maintain effective communication, a drip campaign is something you consider including in your email marketing strategy.
There are many different types of email drip campaigns, and here are some of the main ones.
Lead Nurturing
When a lead enters your automated sequence after taking an action, you have a golden opportunity to further engage them. A lead nurturing drip campaign allows you to seamlessly feed them important information and can be used to segment your warm leads from the cold ones so you can focus your efforts accordingly.
One trigger for this kind of drip campaign could be visiting your website or downloading a free resource. For example, let's say someone downloaded a guide on how to launch a course. You might then send a series of 4 emails over two weeks sharing more details about launching courses. An upsell could be a workshop you're hosting or a paid course.
Customer Onboarding
New customers might have more questions about who you are, what you have to offer, and why they should support you. This is a chance to further build on the experience they already had using a customer onboarding campaign. This doesn't need to be a hard upsell. It can start with a simple confirmation and go on to include details on how to use your resources, the kind of support they can expect, the next steps in the process, and additional tools they can access.
The goal of your onboarding drip campaign is to cement the relationship and further gain their trust by setting the expectation for what you'll be providing.
Shopping Cart Abandonment
Another popular type of drip campaigns are cart abandon email sequences. It's quite common for online shoppers to add items to their cart and then not make a purchase for any number of reasons. By considering these possibilities, you can create a series of emails to address these reasons. A great approach is to start with a feedback prompt to find out why they abandoned their cart. The remaining emails can then be sent based on their response. For example, if they cite cost as the reason, you might share reasons to make the purchase, or information about a discount. 
This allows you to remain top of mind while gathering data on your customer's behaviors, and you can use this data to improve your sales strategy in the future.
Managing Unsubscribes
Your offboarding is just as important as your onboarding. When a subscriber chooses to opt-out, you want to end the relationship on a pleasant note. Your drip campaign can gather information on why they're opting out and ways you can improve your service or communication. It can also offer them alternatives such as receiving only a certain type of email or less frequent updates. It could also give you an opportunity to introduce them to other offerings that are better aligned with their needs.
How to Create an Effective Email Drip Campaign
Many of the tenets of your typical marketing strategy must be considered when creating a drip campaign. Let's explore them in detail.
1. Identify Your Target Audience
The first step in setting up your drip campaign is identifying who your target audience is. This lays the foundation for all the other steps and can determine how successful your campaign is. Your target can be a subgroup of your main audience or a completely new target. Remember, you can use your drip campaign to attract new eyes to your business.
An important point to note is if you execute multiple campaigns simultaneously, you should consider targeting a different audience with each. This allows you to properly focus your efforts and craft your messages to have a greater impact.
2. Determine Your Campaign Goal
Your next focus should be deciding the goal of the campaign. Are you trying to get more sales for an upcoming course? Do you want more subscribers for an exclusive email list? Are you hoping to get your customer to complete a purchase? This step is equally as important as identifying your audience because this is crucial in determining how your messages are crafted and how often they're shared.
3. Plan Out Your Drip Campaign
Your campaign can have as many or as few emails as you need as long as what you share is relevant to your target audience. The insight you have on your audience and the end result you're hoping to achieve can determine the frequency and number of emails sent. Perhaps your audience is receptive to daily emails or maybe they're more likely to read weekly emails.
The type of drip campaign can also dictate the flow of your campaign. Nurture and onboarding emails tend to be more intensive than cart abandon campaigns, for example. You can use industry best practices or insight from your existing email lists to inform the decisions made here such as the day(s) and time(s) to send emails.
4. Choose a Drip Campaign Software
Drip campaigns are automated, which makes the process much easier for you to manage. That means using your standard email system will not be very effective. You'll want a tool that allows you to set up automation with appropriate triggers, checks for specific conditions, and sends emails as needed. There are numerous drip campaign software options to choose from such as Woodpecker, Hubspot, Snov.io, and Mailshake.
These tools will manage the process and provide you with easy-to-analyze data. In most cases, you'll have templates you can personalize that eliminate the need for extensive design work on your part.
5. Develop Your Campaign Content
Now for the fun part – actually creating the content you'll use in your drip campaigns. Your emails can be text-only or a combination of text and graphics such as images, gifs, infographics, or videos. This will depend on what works best for your audience. Your audience insight, the goal of your emails, and your brand persona will also dictate how long each email should be.
Don't feel pressured into crafting exhaustive emails since you'll be sending a bunch of them. Focus on highlighting one main point in each email to prevent your readers from feeling overwhelmed by the information shared. Your emails should include a call-to-action which can be any action you want your reader to take. Just be sure to include only one call-to-action per email.
Ensure that your emails are clear, to the point, written in your brand voice, and include personalization to foster a sense of connection with your readers. A key point to remember is that the emails should relate to the original trigger. If they don't, you risk confusing your readers.
6. Launch Your Drip Campaign
Once you're your audience and goals are clear, your automation is up and running, and your content is ready to share, it's time to launch your drip campaign. This is where the power of your drip campaign software comes into play. All the details of your campaign will be added there. This includes the triggers, emails, contacts, and the specific conditions that need to be met each step of the way.
This automated process means your campaign can run independently of you and emails can be sent at any time of the day or night so subscribers can be engaged at their convenience.
7. Review and Analyze Your Results
It is important to monitor the performance of your campaign throughout the process and once it has ended. If you keep a close eye on how the campaign is performing you'll be able to tell immediately if any changes need to be made to improve the performance or if the process is running smoothly.
Data you'll want to pay special attention to include open rates, click rates, replies, and opt-outs. This information will be crucial in planning future campaigns and improving your existing ones. You can choose to document specific data in your preferred format or export reports your drip campaign software provides.
Examples of 3 Successful Email Drip Campaigns
Example 1: The Side Blogger Email Course
The Side Blogger, run by Maliha Mannan, shares insight on blogging for those interested in a career as a blogger. One way she does this is through blog posts that offer readers the option to subscribe to her email list to get access to additional information on specific topics.
In this example, she offers a short email course (course content delivered via email) after readers subscribe through a blog post about email list building. She embedded a pop-up subscription box on a blog where she talks about the value of having an email list.
After subscribing, the first email sent shares information on who she is, why she's credible, and what readers can expect from the course. This detailed breakdown of the course content sets the expectation and allows you to decide whether or not this is of value to you. She then goes on to deliver the course material over 5 days.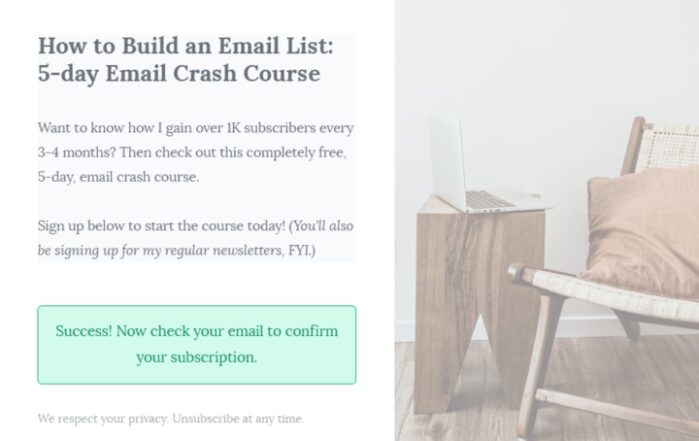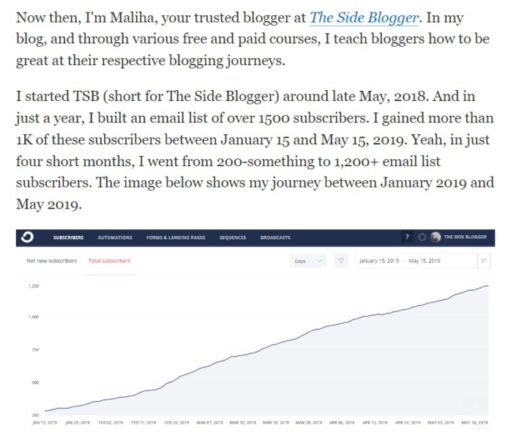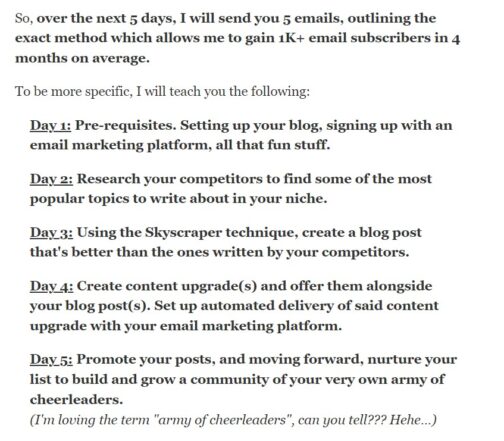 Why This Works:
It is clear from the positioning of the trigger that this approach was well-thought-out. The natural progression from reading about email list building is to go even more in-depth. By setting a clear expectation and positioning herself as an authority, Maliha builds a level of trust that what she has to share is worth sticking around for.
Example 2: Teachable Onboarding Drip Campaign
Teachable offers a platform for course creators to produce, store, and share their course material. After creating an account, a series of emails are sent over a few days with details to help you get started and give you additional information on the features you can access.
Most of this information already exists on their site but rather than letting you search for it, they curate exactly what you need as a new user.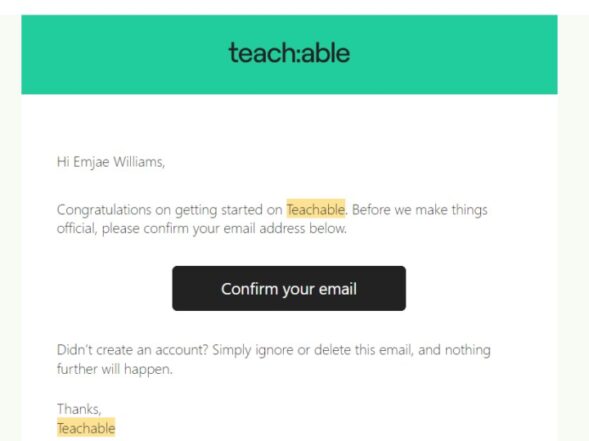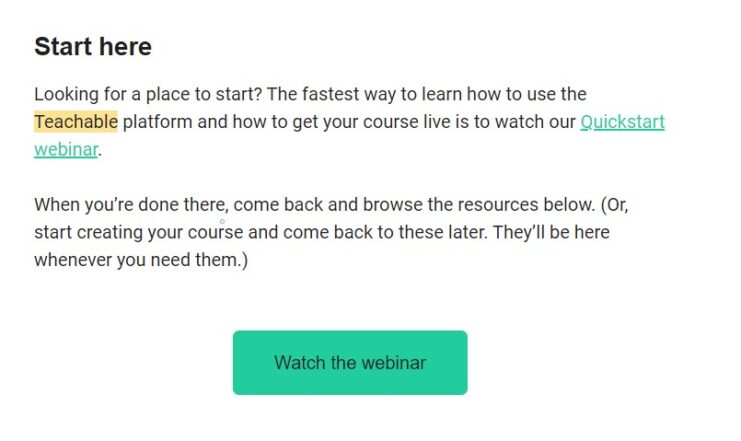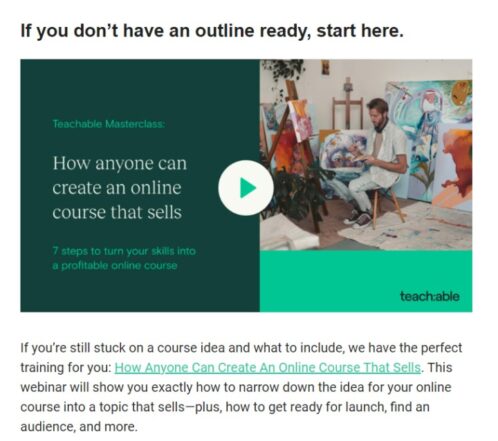 Why This Works:
Teachable didn't have to create new content for this onboarding process. All the information shared comes from their resources section and existing webinars. However, their aim is to ensure the user feels comfortable with the platform. The best way to do this is by educating them – and even more importantly, making the necessary information as accessible as possible.
Additionally, the emails are personalized and the first two are sent within minutes of you creating your account. They strike while the iron is still hot before the user wanders off to find a new site or forgets to complete the set-up process. The other, more information-rich emails are sent on a daily basis for about a week. This allows the user time to take the necessary steps without feeling rushed or overwhelmed.
Example 3: Simply Earth Onboarding Drip Campaign
Simply Earth is a subscription-based platform that sends users a curated box of essential oils on a chosen schedule. Their onboarding process is a great example of how companies can go the extra mile to create a seamless process for their customers.
The first email in the sequence is a prompt to set up your account and includes details on what this allows you to do. After which you are reminded of the perks you receive as a member. In this case, you have access to one of their courses. Over the next few days, you'll receive reminders about the course material, how you can use the information, and updates on new modules.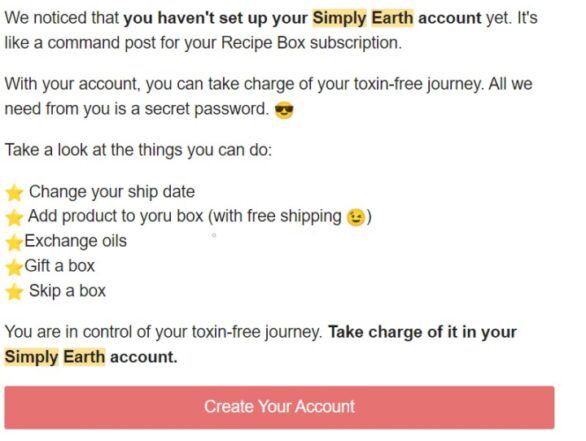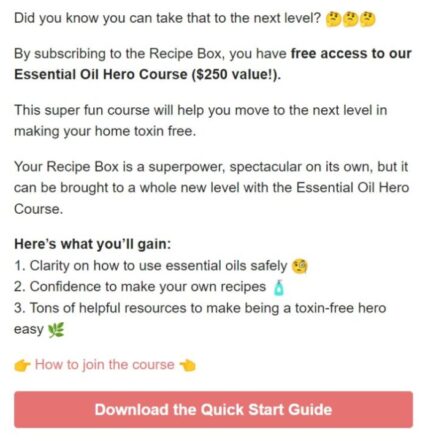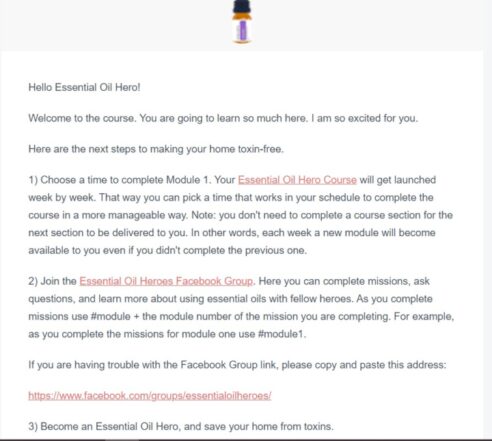 Why This Works:
It reminds the user that they are more than just a purchase. This extra onboarding step of providing additional details shows that the company wants its customers to enjoy all they have to offer. Each email has clearly marked calls to action so you aren't confused by what actions you need to take. The information shared also reaffirms that they are aware of who their target audience is – people who want to learn how to create their own household and self-care products with natural ingredients.
Drip Campaigns as a Relationship Building Tool
Your drip campaigns do more than just put your business out there – they can help you to build a strong relationship with your customers.
After all, your customers want to know that there is a real person behind the scenes and the messages sent give you an opportunity to show them that.
So put the tips and lessons from the successful campaigns to good use, and you'll be well on your way to creating your own effective drip campaigns!