5 Factors to Consider Before Choosing A Domain Name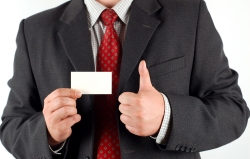 If you've been following Danny for any amount of time, chances are you've already read his Naked Marketing Manifesto  by now. If you haven't, I'd like to invite you to drop everything just for a couple of minutes, and go grab it right now. I can promise you it will be one of the best time investments you'll make this whole year.
After reading it, you'll realize where the inspiration for this post came from…
Now, for some essential things to keep in mind about your website or blog's name and domain:
It will be representing your brand online
People will remember it for future reference
Before you do anything else online, the first thing you should do is give careful thought and consideration for your blog or website name. You need a business name before you can start working on your products or services, before you can start designing your marketing material and even before you can design your website or blog with any banners or images that will represent your brand. You need a name even before you choose a domain name…
Why do I say this?
Of course you can do any of the above before settling on a name, but it probably won't be a great one, and it most likely won't be the right one. Everything you develop on your site will evolve around or represent your brand name.
Another thing, if you plan on starting your own personal blog where you will be sharing thoughts and experiences from your own life, for instance, your business or website name should include your name.
Otherwise, when you're deciding a blog or website name, you need to look first at what you are planning to share, and secondly, evaluate and establish your ONE person.  Then you just need to make sure that your name conveys the right information to the right people!
Let me explain that with an example:
I have a website with a blog focusing on Domain Management called Ultimate Domain Manager. I offer services ranging from registering your domain name through services like cloud off-site backup solutions. My domain is ultimatedomainmanager.com
Looking at my site's name, the services I offer and my domain name, you can see they're very closely related. Each one conveys information about my services to the type of person who fits my customer profile.
Before we jump right into how to choose your blog or website name, I have a small confession to make…
I didn't use the above theory when I chose any one of those three elements of my business. I just got lucky.  But let me tell you that, without a doubt, any project I take on in future will be based on it, simply because it is effective and it makes perfect sense.
The best part is, what I will be sharing next can be applied to any online venture…
What Information Are You Conveying?
When choosing your business or site name, you have to keep in mind that you're targeting a certain audience, one that you carefully determined when you designed your ONE person, and they need specific information about you.
Your business name needs to reflect their feelings and needs about your product or service – not yours. Failure to realize this could result in brand confusion.
If your target audience needs products or services related to marketing, for instance, you need to have that somewhere contained within your business name. A marketing company called "Incredible Solutions" may make perfect sense to you – but it won't be clear to your target audience – or anyone else for that matter! Something like "Incredible Marketing Solutions" would be much easier and effective, don't you think?
Keywords about your product or service are a great place to start looking for brand association ideas. They are likely what your target audience will have in their minds anyway, when they are searching for information about your topic.
Does your Business Name Attract Your Ideal Target Audience?
This element is closely related to the one above, with one important difference.
Your business name shouldn't just inform your target market – it should also attract them. Do they find your business name attractive and does it catch their attention?
Let's look at an example:
If I were looking for domain management services or training material related to managing my domain more effectively, I would be looking for something in the range of Domain Management. When I come across a company called Ultimate Domain Manager, would it catch my attention and hold my interest long enough for some messaging to penetrate?
More than likely.
Why?
Well:
"Ultimate" seems confident, which could be a strong indication of knowledge, meaning they may have plenty of experience within this field.
"Manager" suggests that this company has the knowledge and experience to either teach me these skills or perform them on my behalf.
Does that business name "Ultimate Domain Manager" attract me?
Yes.
Why?
Simply because it caught my attention. It interests me and speaks to issues I am dealing with.
Does Your Business Name Suggest Something That Your Audience Wants or Needs?
Let's look at the above example again.
If someone is looking for domain management services or any training material related to domain management, then yes, it does because it is something they want or need.
The most important question to ask yourself before choosing a business name in terms of desirability should be: "does this business name suggest that my target's need or want would be fulfilled after making use of my services?"
Because you've done your research into your target market and their needs, wants and passions, you can choose a name that will speak to them strongly. They might even consider it sexy.
When people see something they consider sexy – they tend to check it out in more detail.
Does Your Business Name Suggest Credibility and Authority?
As Danny's "Naked Is Rewarding" in the Naked Marketing Manifesto suggests, "Naked Marketing isn't about one-night stands. It's about great experiences that turn into long-term business relationships."  In other words, is it good for you AND to your prospect?
The same can be applied to choosing a business name.
When you start thinking about a suitable name for your business, not only does it have to be related to your products or services but should also establish you as an authority in your topic.
People who respond well to Ultimate Domain Manager probably wouldn't have the same reaction to Pretty Good Domain Manager now, would they?
When thinking about your business name, what is the impression you get? Try to look at it from an objective point of view. Does it sound like you're representing something solid, lasting and of high quality? Or does it sound like it might disappear next week?
Does your business name suggest any authority and confidence? Does it reflect that you are serious about the products or services that you offer? Does your business name sound as if it was thought out in a minute or as if it was carefully considered?
Most importantly: will it give the impression of quality and value to anyone interested in your services or products?
When looking at your business name, your market needs to feel that this is a name they can be associated with for many years to come. More importantly, they need to feel assured that your company is competitive, offers prompt and effective support when needed but also that your company can be trusted to deliver upon what it promises.
In Summation…
Keeping all of the above in mind before you decide on a name for your business may very well be the difference between an average-results driven business and business growth that exceeds your wildest dreams.
Let us know what your thoughts are, and feel free to share your strategies and experiences with us in the comments section!
To your business name creation success!