Knowing When You're 'Born for This' with Chris Guillebeau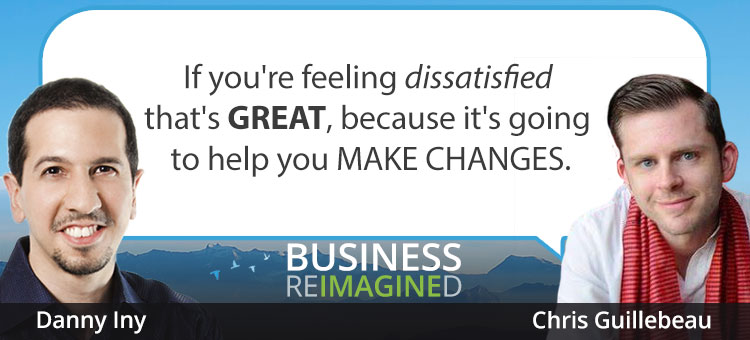 You know that feeling of dissatisfaction that haunts you, no matter how often you tell yourself you should be happy? When you look at your career trajectory or business, you just know you weren't 'born for this.' It's not what you were meant to do in life.
Is there something wrong with you? Are you ungrateful and restless?
According to today's guest, Chris Guillebeau, not at all. In fact, feeling dissatisfaction is a GOOD thing. It will help you make changes in your life, the kind of changes bring you closer to what you were BORN to do.
Chris offers three words to live by: Joy, Money, and Flow. In today's episode, he explains what each of them means, how they can guide you through everyday AND life-changing decisions, and how to know when you've discovered what you were born to do.
If you feeling the crushing weight of dissatisfaction and don't know why, then you really need to check out today's Business Reimagined.
At 2:00 –Chris explains that it's okay to give up on something, as long as you consider two simple questions.
At 10:00 – Chris touches on his 'Joy, Money, Flow' model, and how you can apply it to decisions, changes, and situations in your career and business.
At 14:00 – Chris explains why people miss out on what they were born to do, and problem number one is when you narrow your options before you should and stunt your potential.
At 16:00 – Some entrepreneurs have projects going that are partially successful, so they hang on to them. Chris explains why this is a hard habit to break, but necessary.
At 25:00 – Chris tells you what you can do RIGHT NOW to get started on the path to Joy, Money, and Flow, and what you were born to do.
How to Make Money Blogging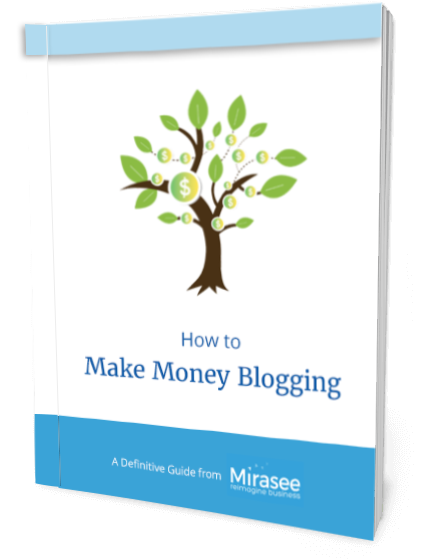 Get the definitive guide on turning your blog into an income stream.