Blog Success: Guarantee That Your Next Post Will Lead to New Clients
Note: This post was part of the "Marketing That Works" Ideas Contest, showcasing 20 of the most innovative marketing ideas from the blogosphere's up and coming marketers. We've since picked a winner – check out this post for the details! 🙂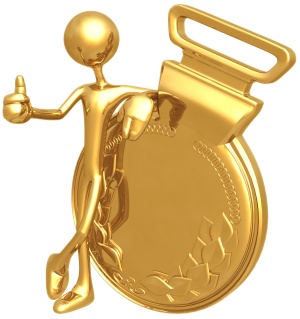 Guest blogging is undoubtedly one of the most talked about content marketing tactics around – the reason is that it is such an effective method for blog success, whether it be building brand awareness, driving traffic and increasing search engine visibility.
I found also (much to some people's surprise) that it is a really effective way to attract paying clients.
You just need to go about it the right way.
Most approach guest blogging as follows; You run an SEO consulting firm – you want to get into guest blogging…where do you start? SEOmoz, Search Engine Journal, Search Engine Land will probably feature in your response. Sure, it makes sense, you're an SEO business, these are SEO blogs.
I'm not saying there's anything wrong with aiming to guest blog on these types of sites – you'll gain industry credibility, build awareness, generate peer recognition, a relevant link and I must say the odd client or two.
However, what if your primary guest blogging goal was getting new paying clients through your door – well, this requires a slightly different approach…
Do as the bears do, and go fishing where the fish are.
The bigger-picture concept is identifying blogs to guest post on that you *know* (rather than guess) your prospective clients read. I will be the first to admit that this is a simple technique, but it is powerful – it has been instrumental in building the Skyrocket client base.
This technique is about generating maximum return on investment from each guest post you write. (Remember if your goal is brand awareness or peer recognition then this particular guest blogging methodology probably isn't for you.)
Before we get started, this technique presupposes two things;
You have your own house in order – your website needs to reflect your brand and aid conversion rather than hinder it – even the most warmed up prospect will get cold feet if they click through from a superb guest post, arrive at your site and it's crap. Invest in a good design, make sure it is usable and make sure you have a regularly updated blog or alternatively some killer resources for people to read through.
You can write – it is an important skill in online business, so if you can't create a compelling blog post then seek help from someone who can or just read something like Copyblogger.
Let's get started on the path to blog success…
First, identify the industry which you are looking at targeting. Identify 5-20 prospective clients within the chosen market – create a list of their website URLs.
For example; I might be looking to target the web design market offering an SEO solution that helps them market their services.
Prospective clients on my list would include any web design firm that is mid-sized or large and has the budget to invest in SEO.
Then head over to OpenSiteExplorer.org (the link search engine from SEOmoz) and plug in each URL individually. OSE is free for 5 searches per day I believe, or unlimited if you are an SEOmoz PRO member.
Filter for 'no-follow' using the tab beneath the search box, to bring up a list of links to that client's website –this list will predominantly consist of comments on blogs.
You can now start creating a list of potential blogs to guest post on, try to look for patterns where more than one of your prospects has commented on a particular blog. This increases the likelihood of making sales – think Pareto's Law; 80% of your sales will come from 20% of guest posts. Attempt to zero in on the 20% before writing for the other 80% by looking for blogs that are common to your prospective client.
For example, I may note that my prospective clients read and comment on blogs like Web Designer Depot, Web Design Ledger, speckyboy and Smashing Magazine. I might see however that the all 10 of my prospective clients comment frequently on Web Designer Depot, this becomes my first port of call.
Comments – do they really mean anything?
If they are commenting then there is a good chance that they trust and value the content being produced there. This technique provides a great way to leverage that existing trust and reader relationship and use it to your advantage.
Tailor your content
Most will tailor their content to the blog, this technique though encourages drilling down further and offers the opportunity to tailor the content to the individual in order to maximise the chances of getting their attention and converting them.
Actually invest time in the comment thread, look at what your target client is talking about. It will be a rich source of blog post inspiration. Even if you don't attract that particular client, the questions, fears and curiosities they have are likely to be echoed across similar individuals in their industry so your words will likely resonate with quite a few prospective clients.
Another word on content
The guest blog success equation as I see it is; 30% topic choice, 10% blog selection and 60% content. This might seem like an odd way to assign importance of the different factors but I have seen plenty of people fail miserably to gain traction when they guest blog on big name websites simply because the topic wasn't a good fit.
Granted, to a certain extent, getting a post on "Superstar Ninja Blogger Y's-front-page-of-Digg" blog is going to guarantee you a certain amount of attention but the aim here is attraction – more specifically attraction of clients with open wallets.
The content you produce must resonate with your target client; I find the best way to do this is by offering a glimpse inside what you actually do – offering transparency, showing results and providing hard evidence where possible.  This serves to remind clients that you do this on a daily basis (so they A) Know you're an expert and B) Can pay you to do it for them if they wish) – this helps to give your guest post a subtle commercial edge without being overtly self-promotional.
Obviously, no methodology or technique guarantees blog success, or that you are going to get new clients from your next guest post. However, I can say with confidence, this technique has worked very well for me and I encourage you to try it for yourself.