Baby Steps to Bigger Plans – Project ABC Update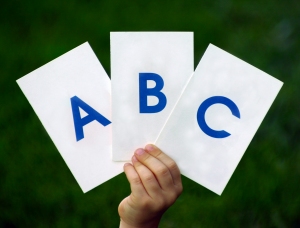 I had a wonderful confirmation moment around mid-November.
I went to an annual Montreal event called Expozine, where regional zine makers and small press book publishers meet to show off and sell their wares. I poked around, talked to some interesting people and discovered that I was basically at a convention for my ideal customers.
Sweet.
It gets better – in one publication I actually found a comic strip expressing the exact pain I'm hoping to alleviate with Paying for Life. The exact one!
Confirmation like that doesn't happen too often, and I am suitably grateful.
It also inspired me for an idea that I'm still developing – but that I think will be a killer Red Panda offering. I want to hash out the details, test for interest, and run it by Danny – but if all goes well, expect more details in January.
Red Panda content is something like Engagement from Scratch! – a super valuable, free piece of content that people will subscribe for, use, love and share; hopefully coming back to it again and again. A cornerstone of your blog, essentially.
The little moral of this story is to, no matter how frighteningly busy you are, go out in your community once awhile – ten minutes talking to human beings in the flesh can validate days and weeks of work.
Since my last post, I've left around 50 comments on blogs about the web, accumulated about 40 subscribers. I've also set up and run several split tests (results still pending) and sent out my first guest post pitches. At this point in the process, as so many of you know, the learning curve is pretty steep.
Here are some things that I've learned…
Some Things that I've Learned…
On Double Opt-Ins
Okay, so I have 40-odd subscribers – this is great. But when I went into my Aweber Dashboard to gloat over them, I noticed that I also had 6 people who started the subscription process, but didn't finish.
It was pointed out to me in the last post, where I was talking about the double-opt-in process that this was a common phenomenon. So this wasn't a total shock.
But wow – 15%. That's pretty significant – so goodbye double opt-in!
On Editing and Snow Blindness
The wonderful Sophie Lizard from Be a Freelance Blogger very kindly pointed out a few of my editing misses in my first Opt-In Page, so I made those changes. I cannot stress enough how helpful it is to have fresh eyes on content!
Something that happens when you pour over copy for hours and days on end is a sort of blindness that prevents you from seeing the type of error you'd normally catch. Stuff like then or than, its or it's, misplaced punctuation – this kind of detail that is so easy to miss, but damages your credibility.
This has always been a weak point for me – I either write and publish too quickly, or agonize so long over the minutiae that I can't see the subject for the prepositions. Happily, there are some hacks you can use to stop yourself from looking like a lazy 8th grader. (Though some things will always slip by.)
One of them is fresh eyes – friends, colleagues, family – anyone who can read over your copy and give it an OK can be hugely valuable.
Another is Danny's personal tactic – print out your finished draft, and mark it up in hard copy. Taking something from the screen to the page is enough of a difference (especially if you give yourself an hour or so of doing something else first) to let you catch the mistakes.
A third option is a web service like Grammarly. This is an online application that is really good at finding grammatical and contextual errors. You just copy your text into their editor, and it picks out everything it finds questionable.
On Split-Testing and What You Need to Make it Work
I also set up a split test on my second opt-in page utilizing some of Kimberly's suggestions (see the comments) about going into more detail about the benefits of the opt-in offer.
I'm excited to see how it works – but I'm not getting enough traffic for a substantial analysis yet, so that means…
It's Time to Start Guest Posting
Whooo-boy.
Write Like Freddy Students – I have a new respect for your bravery! As clear as the formula is, as much value as I feel I can add to the conversation – asking someone to share their audience feels like a huge imposition – and it's totally intimidating.
The first thing was figuring out who to approach. I want to get some bigger names of course – my credibility needs the boost if I can get it – but I might like to start a little bit smaller – one, to practice, and two, so I have some guest posts to reference when I go after the big guys. I could, of course, send them to some of my posts here – but I'd rather show them something more on topic.
So I went ahead and pitched a few blogs of different sizes.
I've had quite a variety of responses.
Silence is a big one, so far, but it hasn't been that long, really, so I think it's only fair to give folks more time before I hassle them. (Not everyone makes 24 hour replies a thing.)
One interesting response I got to a pitch was interest in the topic, but a request for a "sponsorship fee" if I included any links to sites that were not personal. This was now something I'd heard of before, and it strikes me as a little odd. I wrote back asking for a little more information about what the blogger meant, and was told that while (expensive!) sponsored posts were a possibility free advertising was not.  Needless to say, I was a little put off. Guest posting isn't about getting something for free! I think we can all agree that it's an exchange of value – but I didn't believe that was a discussion that would end positively with this blogger, so I let it go.
I'd like to know – have you ever had an experience like this? Have you ever been asked to pay to provide a post?
One thing I wasn't expecting was for so many sites to want full drafts. This slowed down my process somewhat, because I was assuming that most other blogs worked like Mirasee does, and I'd spend more time pitching initially. (I should probably have guessed that wasn't the case!)
It turned out to be a great thing though, because one of the full posts I submitted was accepted without so much as a revision. Woohoo! First guest post acceptance. I don't know when it will go live yet – but I'm very pleased.
I'm hoping to pull in a little wisdom from the crowd on a direction I'm considering taking. One big, reputable personal finance site has open applications for writers to blog for them – a commitment of at least once a month. They don't provide by-lines, but they do offer author bio pages, and the opportunity to say: "Hey, I write for ______!"
Credibility wise, I like it, but the application process is fairly intense, and it is a time commitment that I'm hesitant about. I'd love your input – worthwhile to go ahead with, or something I should shelve for the time being?
Time to Get Social
I've also started thinking about which of the myriad social media methods I'm going to employ.
Facebook is an obvious first choice, but I'm leery of the changes they've been making, and how that would affect the engagement I'll be able to make. Does anyone have any experience with the new "pay to reach your fans" system?
Twitter comes next on the list, because, heck yes, my target market uses it. But there's a  little voice in my head that says: "Come on! Not Twitter. You SUCK at Twitter!"
But that kind of resistance is, I think, just because I'm really unfamiliar with it – practice will make, if not perfect, at least effective. I've picked up a copy of The Tao of Twitter by Mark Schaefer – but does anyone else have any suggestions for good resources or further reading I can do to build a good strategy?
One platform I know for certain and for sure that I want to use is Pinterest. Pinterest is lovely. I've been reading Pinfluence, by Beth Hayden  lately, and feel like it will be a good way to reach "my people."
Which social media platforms are topping your list these days?
Next Steps
So, next on the list of things to do is to get some more guest post pitches, and hopefully some finished posts out there.
Then I need to do the market validation on my Red Panda idea, and start reaching out to the people who will be involved.
Since I'm planning a soft launch for the end of January, it's also time to start getting the rest of the bones of the main blog site together, and create a bit of a content runway to see me through the first few weeks or months.
Big, exciting times ahead!
What plans do you have for your businesses for winding down the year? Do you have big plans for the new one?