Ask the Readers: What Do You Want For Your Business in 2014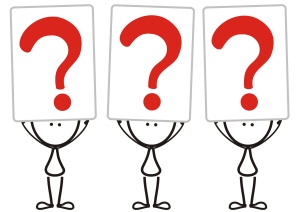 2013 has been a huge year for Mirasee – and that's an understatement!
We expanded our team from 4 to 8, launched the hugely successful (and educational for all involved!) Business Ignition Bootcamp, redesigned the entire site, re-launched our podcast for the third time, broke new ground by creating and offering our first direct mail product and opened the doors to the absolutely fantastic Beacons Elite Community Forum.
Oh, and we took in nearly 800 Audience Business Masterclass students. 😉
So aside from being absolutely exhausted (in an exhilarated kind of way), we're pretty satisfied with what we've accomplished, and what we learned along the way.
We were able to accomplish so much, in part, because of the way we plan for the future – what's going to be happening in 6 months or a year is the topic of today – and we work from the expectation that we'll always be moving forward.
The process that works the best for us is, once the decision about where we want to be has been made – to work backwards and figure out what we need to do to get there. That means if we want to launch a really big new project at the beginning of a new year – we've been working up to it since pretty much the beginning of the last one.
Now, this is what works for us at Mirasee – but it's certainly not the only way to prepare for the future. Another option that works really well for a lot of people is to start from where you were – and look ahead, planning each step using the previous one as a springboard, taking into account new resources and knowledge gained along the way.
I don't think that one method is necessarily better than the other – and this is FAR from an exhaustive list – there are as many ways to push or pull a business into the future as there are businesses going there!
So I'd like to ask you, as 2013 closes down – what are you happy with? What is coming for you next year, and how are you going to get there?