The Power of Listening (Ellie Ballentine)
In this episode, Melinda Cohan talks to Ellie Ballentine, founder of The Mindset Mentor. Ellie is a transformational coach in personal growth and leadership, and her superpower is listening. In this episode they dive into techniques and tips that can help you improve your ability to deeply and actively listen to your clients, every time.
In this episode we discuss:
The mirror and reflect tools.
The different layers of listening to your client, and what are you listening for?
What is the most complex or challenging part of listening?
How do you learn and practice active listening?
What to do if you get triggered.
"We're not there necessarily, as coaches, to provide solutions. We're there to guide our people toward solutions." 

Ellie Ballentine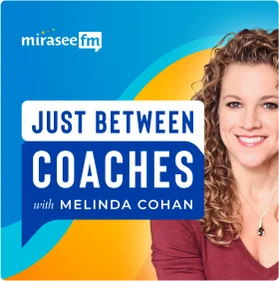 Just Between Coaches
This show is like Oprah's couch, where conversations cut straight to the heart of the topic, but... it's only for coaches! Melinda Cohan of the Coaches Console explores the tough questions coaches face on a regular basis. With a new guest host each episode, Melinda provides tactical advice and strategies to address issues like "How do I deal with price resistance?" and "Should I fire my client?"