Price Resistance – How To Respond When Clients Resist Your Rates (Bhoomi Pathak)
Our host Melinda Cohan speaks with Bhoomi Pathak on this episode of Just Between Coaches about this challenging coaching situation — price resistance. Bhoomi is the co-owner of and COO at Mirasee and works very closely with Mirasee's ACES coaches. During this session, they'll talk about how to communicate your rates more effectively and what to do when clients or prospects resist your price.
In this episode we discuss:
Why it's good to be confronted with price resistance.
How has the coaching industry changed its pricing models?
What mindset do coaches need to have when talking about the price of their service?
Should you consider giving your client a discount when your rates go up?
Why do coaches fear the money conversation so much?
"If you have someone who's resisting your price, it means they're really interested in working with you."

Bhoomi Pathak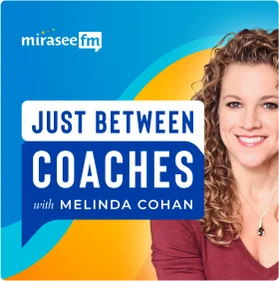 Just Between Coaches
This show is like Oprah's couch, where conversations cut straight to the heart of the topic, but... it's only for coaches! Melinda Cohan of the Coaches Console explores the tough questions coaches face on a regular basis. With a new guest host each episode, Melinda provides tactical advice and strategies to address issues like "How do I deal with price resistance?" and "Should I fire my client?"