Milestones of Success (Brynne Tillman)
For Brynne Tillman sales has been a quintessential part of her life since she was a child. The skills she has honed allow her to help companies improve their sales. For Brynne, making it is about consistently and successfully hitting your milestones.
Welcome to Making It! This weekly show explores the lives and stories of entrepreneurs as they share their unique perspectives on their success and the path to making it.
Brynne Tillman is considered to be the LinkedIn Whisperer for her ability to effectively leverage it as a sales tool. She is the CEO of Social Sales Link and has been teaching Entrepreneurs, sales teams, and business leaders how to leverage LinkedIn for social selling for over a decade.
"…why it was fun was because I talked to people to learn about them and learn about what they liked. So I could serve them better, which ultimately increased my income. So sales has always been a quintessential part of my life."Brynne Tillman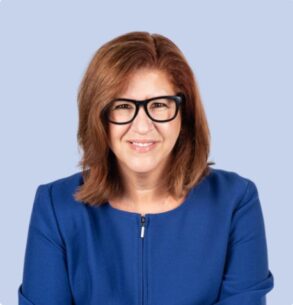 Brynne Tillman is the LinkedIn Whisperer and CEO of Social Sales Link, and the author of The LinkedIn Sales Playbook, a Tactical Guide to Social Selling. For over a decade she has been teaching Entrepreneurs, sales teams, and business leaders how to leverage LinkedIn for social selling. 
Brynne got her start in sales from a young age, eventually realizing she had both a knack and passion for it. Her formal introduction to sales began in 1990 when, as a bored inbound order-taker for a Fortune 1000 company, she began to ask callers questions about their transactions and why they were purchasing specific products. This technique proved so effective that by the age of 24, she was training an entire call center on how to evolve from order takers to a sales solutions team.
As a former sales trainer and personal producer, Brynne adopted all of the traditional sales techniques and adapted them to the new digital world, specifically through LinkedIn. She guides professionals to establish a thought leader and subject matter expert brand, find and engage the right targeted market, and leverage clients and networking partners for warm introductions to qualified buyers.
Resources or websites mentioned in this episode:
Mirasee
Brynne's website
Brynne's LinkedIn
Brynne's free social selling training
Credits:
Guest – Brynne Tillman
Co-Producers – Danny Bermant & Geoff Govertsen
Supervising Producer – Cynthia Lamb
Executive producer – Danny Iny
Audio Post Supervisor: Evan Miles, Christopher Martin
Audio Post Production by Post Office Sound
Music soundscape: Chad Michael Snavely
Making our hosts sound great: Home Brew Audio
Music and SFX credits:
Track Title: The Sunniest Kids
Artist Name(s): Rhythm Scott
Writer Name: Scott Roush
Publisher Name: A SOUNDSTRIPE PRODUCTION
Track Title: Sweet Loving Waltz
Artist Name(s): Sounds Like Sander
Writer Name: S.L.J. Kalmeijer
Publisher Name: A SOUNDSTRIPE PRODUCTION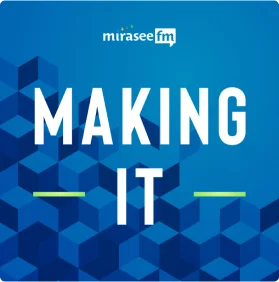 Making It
If you're an online entrepreneur, Making It was made for you. In each episode, real-world entrepreneurs tell their stories in their own words. They define what "making it" means in the busy space of online business. And they reveal what they've learned in their journey toward making it… lessons you can use in your own business.