Leveling Up (Jeff Perry)
Jeff Perry is the founder of More Than Engineering, a company that helps purpose-driven engineers and tech professionals make intentional career transitions that facilitate growth and development in their professional and personal lives.
It's important to meet clients where they are without judgement and without being afraid to guide them out of their comfort zone when doing so can lead to growth and future success. In this episode of Course Lab, Danny, Abe and Jeff discuss leveling up your course and your clients' results with any necessary changes in thoughts and mindset followed by inspired action.
In this episode we discuss:
Avoiding stereotypes when developing solutions for your clients.
Variable support options to supplement your course and income.
Pricing examples.
The importance of mindset to personal growth and professional success.
Combining awareness with assessment.
Getting client feedback to develop next-step options for continuing development.
Danny and Abe's debrief.
"If we can break down those stereotypes and say, you know, I don't have to necessarily own that myself, if that's not how I want to be." "

"If there's an issue we want to work on, we've got to start with the idea of awareness."

Jeff Perry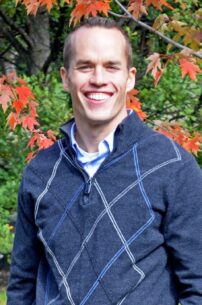 Guest Bio:
Jeff Perry is a software, mechanical, and manufacturing engineer. He has designed and built a lot of products and processes. Now, he builds people. Jeff's joy and professional satisfaction comes from being a part of helping others succeed and grow.
For years, Jeff has supported engineers and tech professionals from new grads to director level. Having been on the front lines in the technical world, Jeff has been able to map out the necessary skills for becoming a quality leader in the fields of engineering and technology.
Resources or websites mentioned in this episode:
Credits:
Guest: Jeff Perry
Hosts: Danny Iny & Abe Crystal
Producer: Cynthia Lamb
Executive producer: Danny Iny
Assembled by: Geoff Govertsen
Audio Post Supervisor: Evan Miles, Christopher Martin
Audio Post Production: Post Office Sound
Music soundscape: Chad Michael Snavely
If you don't want to miss future episodes of Course Lab, please subscribe to Apple podcasts or Spotify or wherever you're listening right now. And if you liked the show, please leave us a starred review. It's the best way to help us get these ideas to more people.
Music and SFX credits:
Track Title: Bossa BB
Artist Name(s): Marie
Writer Name: Chelsea McGough
Publisher Name: A SOUNDSTRIPE PRODUCTION
Track Title: Grace
Artist Name(s): Shimmer
Writer Name: Matthew Wigton
Publisher Name: BOSS SOUNDSTRIPE PRODUCTIONS
Track Title: Carousel Lights
Artist Name(s): Chelsea McGough
Writer Name: Chelsea McGough
Writer Name: Matthew Wigton
Publisher Name: A SOUNDSTRIPE PRODUCTION
Publisher Name: BOSS SOUNDSTRIPE PRODUCTIONS
Track Title: Coo Coos
Artist Name(s): Dresden, The Flamingo
Writer Name: Matthew Wigton
Publisher Name: A SOUNDSTRIPE PRODUCTION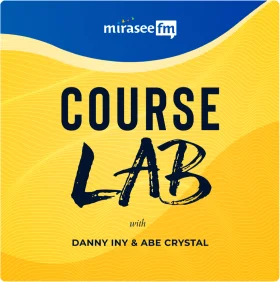 Course Lab
Ever wondered how online courses could be even better? What would that next level look like? Those are the questions driving online course experts Danny Iny (founder of Mirasee) and Abe Crystal (co-founder of Ruzuku) in Course Lab. In each episode, they bring on an innovative course creator and deconstruct what makes their course (and course business) work for them and their students.