Just Ask (Ken Krell)
Ken Krell spent a number of years bombing on-stage sales presentations, learning mostly what didn't work. When he figured out what did work, he created a highly profitable business. He's also decided that nothing is more important than living on his own terms.
Welcome to Making It! This weekly show explores the lives and stories of entrepreneurs as they share their unique perspectives on their success and the path to making it.
Ken Krell is a public speaker and digital event strategist. He is the founder of The Institute for TotalPreneurship™ and Pride, a company that helps entrepreneurs create unforgettable digital events.
"I do what I love to do and help people get their message out to the world. So the biggest lesson I could tell any entrepreneur is lead with your heart, and get clear on what your non-negotiables are."Ken Krell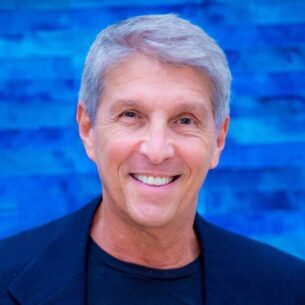 For over a third of a century, Ken Krell has inspired thousands of people from all over the world by sharing powerful ways to create wealth, prosperity and happiness in their lives.
Ken is known as the producer of "OpportunityThon", the world-record setting 28 ½ hour live marathon broadcast that featured over 55 of the world's leading authorities on business, mindset and success. The event reached thousands all over the globe. He followed that up with "World Love Week", another record-setting digital event (it ran 24/7 for a full week!) that focused on helping businesses grow as a force for good.
Ken's signature event is The PRIDE Experience – Where you learn to Produce Ridiculously Irresistible Digital Events that Generate Wealth. PRIDE gives attendees the tools needed to pivot from the physical to digital stage.
He's been respected for decades as an expert in niche marketing strategies in the real estate and mortgage financing businesses and has founded and operated several successful real estate investment and mortgage banking firms.
Until recently, Ken has traveled extensively and has spoken on stages around the world, from the USA to Australia, New Zealand, Hong Kong, Thailand, The Philippines, Malaysia, Indonesia, India, Singapore and more.
Resources or websites mentioned in this episode:
Mirasee
Ken's website
Ken's LinkedIn
Credits:
Guest – Ken Krell
Co-Producers – Danny Bermant & Geoff Govertsen
Supervising Producer – Cynthia Lamb
Executive producer – Danny Iny
Audio Post Supervisor: Evan Miles, Christopher Martin
Audio Post Production by Post Office Sound
Music soundscape: Chad Michael Snavely
Making our hosts sound great: Home Brew Audio
Music and SFX credits:
Track Title: The Sunniest Kids
Artist Name(s): Rhythm Scott
Writer Name: Scott Roush
Publisher Name: A SOUNDSTRIPE PRODUCTION
Track Title: Sweet Loving Waltz
Artist Name(s): Sounds Like Sander
Writer Name: S.L.J. Kalmeijer
Publisher Name: A SOUNDSTRIPE PRODUCTION
Additional music graciously supplied by Shimmer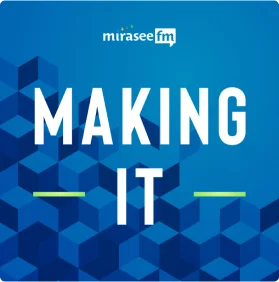 Making It
If you're an online entrepreneur, Making It was made for you. In each episode, real-world entrepreneurs tell their stories in their own words. They define what "making it" means in the busy space of online business. And they reveal what they've learned in their journey toward making it… lessons you can use in your own business.