It's All About the Story (Lisa Bloom)
Lisa Bloom is a storyteller and author who's passionate about the art and business of storytelling. She runs a business called The Story Coach and helps entrepreneurs to de-stress their marketing and find their unique success stories. After traveling the world and working a variety of jobs, she settled down in Israel, where she lives with her husband and sons. From there, she built up her Story Coaching business, developed Narrative Based Leadership Programs, and delivered many global conference keynotes and workshops. She is also the manager of Mirasee's ACES (Accountability, Coaching & Community, Expertise, and Service) program.
In this episode, Lisa shares what making it means to her. She starts by describing her Irish-Jewish background which, she says jokingly, predisposed her to become a storyteller. Lisa then goes on to explain the way her life adventures and storytelling abilities helped her build a successful business that's meaningful, adds value, and is of service to others.
"I wanted to empower others to be able to understand the power of story and tell their own stories. And that's when it shifted into a business."

Lisa Bloom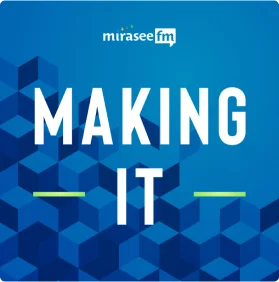 Making It
If you're an online entrepreneur, Making It was made for you. In each episode, real-world entrepreneurs tell their stories in their own words. They define what "making it" means in the busy space of online business. And they reveal what they've learned in their journey toward making it… lessons you can use in your own business.