Bridging Ethics and Effectiveness (Tad Hargrave)
In a rich, deep, and wide-ranging conversation, Katy and marketing expert Tad Hargave explore how we can incorporate both ethics and effectiveness into our businesses – instead of choosing one over the other.
Welcome to Soul Savvy Business. This podcast aims to help entrepreneurs find balance and harmony at the intersection of business and spirituality.
Host Katy Valentine is a soul-minded spiritual entrepreneur. She empowers other entrepreneurs to thrive, creating a global ripple effect. Grab your free meditation at SoulSavvyBusiness.com.
"The way we engage in the marketplace has to attend to the fact that there are relationships everywhere. We're not separate from others in the market."Tad Hargrave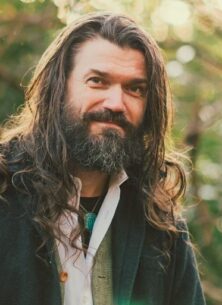 Tad Hargrave is the founder of Marketing for Hippies. By 2006, he had become one of the first, full-time "conscious business" marketing coaches and created a business where he could share the understanding he had come to — marketing could feel good. You didn't have to choose between marketing that worked (but felt awful) or marketing that felt good (but got you no clients).
Since 2001, Tad has been touring his workshops around Canada, the United States, Europe, and online. He brings refreshing and unorthodox ideas to conscious entrepreneurs and green businesses to help them grow without selling their souls. Instead of charging outrageous amounts, he started doing most of his events on a "pay what you can" basis. He is the author of sixteen books and workbooks on marketing.
Tad currently calls Edmonton, Canada, his home and has dedicated the rest of his days to preserving and fostering a more deeply respectful, beautiful, and human culture.
Resources or websites mentioned in this episode:
Mirasee
Katy's website
Tad's website, Marketing for Hippies
Credits:
Producer: Cynthia Lamb
Executive Producer: Danny Iny
Assembled by: Melissa Deal
Audio Post Supervisors: Evan Miles and Christopher Martin
Audio Post Production: Post Office Sound
Music Soundscape: Chad Michael Snavely
Making our hosts sound great: Home Brew Audio
Music credits:
Track Title: Shepherd
Artist Name: Two Dudes
Writer Name: Adrian Dominic Walther
Publisher Name: A SOUNDSTRIPE PRODUCTION
Track Title: Butterfly Effect
Artist Name: Cody Martin
Writer Name: Cody Kurtz Martin
Publisher Name: A SOUNDSTRIPE PRODUCTION
If you don't want to miss future episodes of Soul Savvy Business, please subscribe to Apple podcasts or Spotify or wherever you're listening right now. And if you liked the show, please leave us a starred review. It's the best way to help us get these ideas to more people.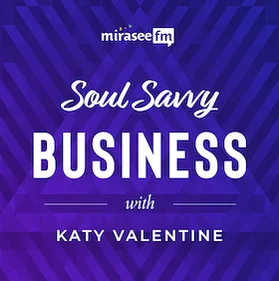 Soul Savvy Business
How can we pursue both entrepreneurial success and spiritual authenticity? Reverend Dr. Katy Valentine explores that question and more in this spiritually diverse podcast aimed at engaging mindful and curious entrepreneurs. Katy and her guests dive into the intersection of business and spirituality, exploring ways that entrepreneurs of all faiths (including none) can elevate their awareness and find abundance.