A Personal Approach (Mary Duggan)
Mary Duggan is the founder of Cockleshell Creative, a company that creates interactive, personal development courses that cater to overwhelmed, creative-minded clients. Investing in a little up-front market research, she found true passion and just the right pieces to put together an incredibly successful course.
In this episode of Course Lab, we learn simple, practical ways to identify the needs of our clients as well as the best ways in which they will be able to receive instruction and implement techniques. In the post-interview debrief, Danny and Abe dig into the importance of market research in creating a truly unique, marketable and valuable course.
In this episode we discuss:
The importance of having a deep understanding of your ideal client.
Understanding your ideal client as well as their strengths and limitations.
How client input can help you create a more valuable course.
How to help clients adopt and apply the techniques you are offering.
Combining mechanics and systems with changing mindset.
Pricing your course to avoid undervaluing your efforts.
Danny and Abe's debrief.
"Systems and processes are half of what my ideal clients need, but the other half is working on the inner saboteurs that they have that hold them back." "

"I experienced a real shift from this is possibly quite an interesting course…to I'm on a mission."

Mary Duggan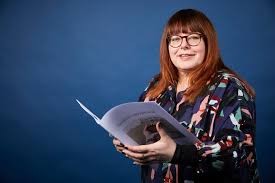 Guest Bio:
Mary Duggan has been a therapist, a service manager, a strategic planner, a graphic recorder, and (still is) an artist. Creativity is the thread that runs through her own life. Mary's heartfelt mission is to connect busy entrepreneurs with their own creativity, so they can get more done with less stress and become the person they truly want to be. She accomplishes this through coaching and her Mastering Overwhelm program.
Resources or websites mentioned in this episode:
Credits:
Guest: Mary Duggan
Hosts: Danny Iny & Abe Crystal
Producer: Cynthia Lamb
Executive producer: Danny Iny
Assembled by: Geoff Govertsen & Michi Lance
Audio Post Supervisor: Evan Miles, Christopher Martin
Audio Post Production: Post Office Sound
Music soundscape: Chad Michael Snavely
If you don't want to miss future episodes of Course Lab, please subscribe to Apple podcasts or Spotify or wherever you're listening right now. And if you liked the show, please leave us a starred review. It's the best way to help us get these ideas to more people.
Music and SFX credits:
Track Title: Bossa BB
Artist Name(s): Marie
Writer Name: Chelsea McGough
Publisher Name: A SOUNDSTRIPE PRODUCTION
Track Title: Grace
Artist Name(s): Shimmer
Writer Name: Matthew Wigton
Publisher Name: BOSS SOUNDSTRIPE PRODUCTIONS
Track Title: Carousel Lights
Artist Name(s): Chelsea McGough
Writer Name: Chelsea McGough
Writer Name: Matthew Wigton
Publisher Name: A SOUNDSTRIPE PRODUCTION
Publisher Name: BOSS SOUNDSTRIPE PRODUCTIONS
Track Title: Coo Coos
Artist Name(s): Dresden, The Flamingo
Writer Name: Matthew Wigton
Publisher Name: A SOUNDSTRIPE PRODUCTION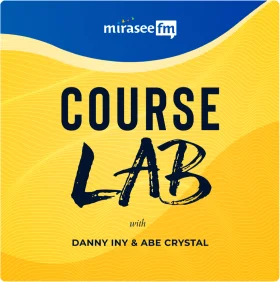 Course Lab
Ever wondered how online courses could be even better? What would that next level look like? Those are the questions driving online course experts Danny Iny (founder of Mirasee) and Abe Crystal (co-founder of Ruzuku) in Course Lab. In each episode, they bring on an innovative course creator and deconstruct what makes their course (and course business) work for them and their students.