What's the Best Way to Thank Your Clients?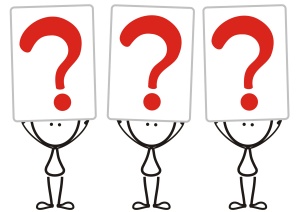 It's time again for one of my favorite features – ask the readers, where we take a break  and get *you* to do all the work. 😉
This month's Ask the Readers question is all about gratitude.
We know that the only reason we're in business is because other people – our readers, customers, clients, and visitors – give us their time and attention – and sometimes, money. 😉
Don't get me wrong, we all know that we strive to provide excellent value for money and attention, and to over-deliver on our promises. But sometimes, we want to do a little more. We want to thank our customers for trusting us, buying from us, and developing relationships with us.
How to go about it, though is something else. What is the best way to do it?
The last thing you want is for someone to feel like they're being buttered up for a bigger sale, however, so it can be a fine line to walk…
Free gifts? Extra information? A card? What have you tried, and has it worked the way it intended you to?
How do you thank your loyal followers, fans and supporters?
Please leave a comment and let us know what you think!