Course Builder's Laboratory Contest Winners


Are You One Of Them? Find Out Below!
Hey there,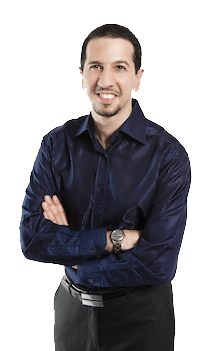 Danny Iny here, and just before I announce the winners, I want to thank you for entering the contest (if you did).
Reading through your comments was both inspiring and heartwarming, both for me and the entire Mirasee team.
Choosing the winners was a very painful process for us.
I even had one of my team members say, "Why are all of our students such good people?!? I just want to welcome them all!"
Unfortunately, we had to make some very tough decisions about who the worthy winners were.
And after I reveal them to you, along with their winning answers, I want to encourage you to congratulate them on their victory.
They are all very well deserved.
So, here they are. Congratulations to you all!
If you were selected as a winner, one of my team members will reach out shortly to explain how you can claim your prize.
The winners of the free Course Builder's Laboratory tuition are:
Satia Cecil, who answered:
After a decade of unemployment, I realized that getting yet another skill-set certification would not open professional doors for me and, if I wanted to have any financial independence let alone success, I would have to stop knocking on other people's doors and create some of my own.
So I switched gears in my mid-fifties and now I am a nutrition coach specializing in pre-diabetic/diabetic nutrition and sports and fitness nutrition. Ten years of no income and I already have paying clients. I realize that I could easily make passive income with what I am doing through creating self-paced courses focused on the specific goals and needs of my clients. Online courses would also be an excellent way for me to create passive income, freeing me to create more resources and other courses, along with books and educational how-to videos to complement the content of the courses while also drawing a new pool of clients to my services.
With nearly 20 years of blogging experience, I know that the next level of my outreach needs to be creating online courses. I have no doubt that workshops and online courses are the direction I need to go at this time. Yes, my business is small and only just developing but I anticipate great momentum, based on the testimonials I have already received, and want to be ready for the next phase of my business.
Cynthia, who answered:
I am a retired high school principal whose mission in life is to give back to my community. I have combined my expertise, talent, and experience to create a non-profit program to provide opportunities for girls to ignite a spark for STEAM (science, technology, engineering, and math) Why girls? There is a great shortage of women going into the technology fields so it is critical that young girls be prepared for future careers in this field.This is my encore career and now I want to teach other retirees how they can combine their previous skills and expertise to make their retirement their encore career on their own terms whether it is a business, volunteering etc. It is time to give back, make a difference while living a life of true purpose, fulfillment, and meaning. I do have a name for my online course but have no idea how to put it together. I am very confident that your course would guide me. I plan to use all the profits from the course to fund my non-profit organization http://www.amazinggirlsscience.com
Jeff Summers, who answered:
Ten years ago my wife and I adopted a sibling group of three (7, 5, and 3 at the time) from Liberia in Western Africa. Two years later, we adopted another sibling group, this time of six (12, 10, 8, 5, 3, and 2) from foster care in our state. As adoptive parents, we have done as much as we could to be equipped to help our children find healing and wholeness in the wake of early childhood trauma. Along the way we have found ourselves connected with hundreds of adoptive and foster families who are experiencing many of the situations, challenges, and discouragement that we did. We offer direct encouragement, counsel, and support to dozens of these families. This happens over the phone, text, via email, Facebook messages, Skype sessions, across living rooms, and over coffee. In response, almost to a family, they have encouraged us with, "You gotta write a book about this stuff!"
One of our deepest desires is to continue to help adoptive and foster parents find strength, courage, and renewal along the valuable but difficult road that they have chosen to walk. We believe our research and real-life laboratory have prepared us to continue to serve, support, and strengthen these parents to love their children well and help them find their own healing and wholeness. The difficulty has come on the delivery end. All we really know how to do is help one family at a time through direct contact.
A goal of ours has been to reach as many adoptive and foster families as we possibly can with renewed hope and practical, "boots on the ground" equipping. The Course Builder's Laboratory would help us build the tools that we would need to serve more families in a variety of ways. With the financial freedom that will come from our offering of courses, we will scale back (and hopefully eliminate) our "day jobs" to make ourselves available for personal coaching and retreat/conference speaking…in hopes to love, serve, and encourage more parents so they can love, serve, and help their children. The financial freedom would also allow us more time to more deeply invest in the children we have been privileged to bring into our family. We would be grateful for the opportunity to participate in the Course Builder's Laboratory and excited for the differences made in the life of adoptive and foster families.
The winners of the 30-minute "Borrow Danny's Brain" coaching calls are:
And the honorable mentions, who will each receive a signed copy of the second edition of Teach and Grow Rich, are:
Marc Arizabal

Suzanne

Musa

Kavetha

Lisa McNally

Vesna
Please congratulate them all on their success!
And again, if you were selected as a winner, one of my team members will reach out shortly to explain how you can claim your prize.
To the lucky winners: I look forward to seeing you inside Course Builder's Laboratory soon!

Please leave a note in the comments below to congratulate our winners on their success!