Questions
FAQ for redeeming your Free Kindle Book!
Get Blog Post Ideas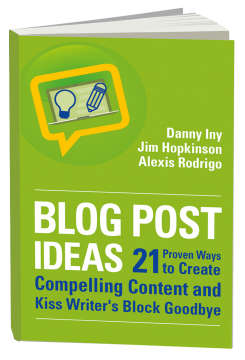 Book Version
Blog Post Ideas for Kindle is geared towards bloggers who want a solution to writer's block — fast. Readers can easily find the tips they need, since each one is marked for speed: three stars mean the tip is fast and easy. The ideas are explained using two fictitious characters, Tommy Tech Blogger and Fiona Food Blogger. The strategies are straightforward, with real-life examples to use as models and inspiration. Finally, each tip ends with a "Recipe for Success," which summarizes the tip as a formula in 3-5 steps.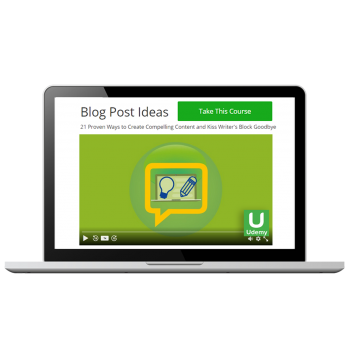 Online Course
Blog Post Ideas for Udemy is an interactive video-based course. You'll be following Jim Hopkinson, Mirasee's Director of Courses, whose posts have appeared in WIRED, The Wall Street Journal, Salary.com, ESPN, Men's Health, Success Magazine, and many other places. Jim personally walks you through each idea, and shares stories on how those ideas helped him craft over 250+ posts in the past six years. BONUS: Also includes 4 video interviews with bloggers who became authors.