Not a Writer? How to Make Writing a Blog Post (And Other Online Content) Come Naturally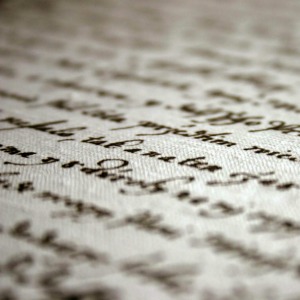 Many small business owners don't think of themselves as writers, and they worry that content marketing is for wordsmiths only.
So committing to writing a blog regularly, and creating articles and informational eBooks to engage customers can be daunting. Especially if English was your least favorite subject and you haven't written anything longer than an email since college.
If you fall into the category of the writing-averse, you could hire somebody to write content for you.
Or, you could develop a DIY content strategy that doesn't require clever headlines, witty one-liners, or whatever else intimidates you about writing.
In your DIY content strategy plan, think of your content as a stand-in for you. You can't be physically present when prospects conduct online research to answer their pre-purchase questions.
That's why your content has to be there instead, engaging potential customers with your authentic voice.
The key is to put your expertise into words easily and naturally, like you do when you're conversing with a customer in person.
What Topics Should You Write About?
Many business owners are stumped about what topics to cover when writing a blog or article. It helps to remember that everything you write should answer a customer's unasked question. Here are 3 types of questions that your content should regularly answer:
Questions customers ask all the time.
Pick a question you are asked several times a week (it's a good idea to take notes on customer FAQs). Now, think about how you would answer in person. Would you give the customer a helpful checklist or some product recommendations? Would you relate a relevant story or provide step-by-step instructions?
For example, our IT consultant blogs about common customer queries and concerns like, "How to Clear Your Cache" and "What is Server Migration?" He started doing this so that when customers asked about these topics (and they did – all the time), he could direct them to the appropriate blog post for more information.
As an added benefit, prospective clients often search for answers to the exact same questions, and they end up finding him through his blog.
Questions customers may not ask you.
Today, clients and prospective clients don't always pick up the phone to ask their burning questions, particularly when they are in pre-purchase mode and aren't ready to interact with a salesperson.
Questions that customers don't ask might include how to find the right vendor, which of two product or service options is best for them, and how they can be prepared to perform their role during a particular project.
For example, one of our moving company clients created a series of videos with topics that include "How to Qualify an Office Mover" and "Common Office Moving Pitfalls to Avoid," topics customers are typically interested in before interviewing movers.
If you need to generate ideas in this category, try using Google suggestions to see what web users are searching for. For example, typing the word "moving" brings up the suggestion "moving boxes." Likely, many people planning a move wonder about types of moving boxes and where to get them – that would be a great blog topic!
If you keep typing the phrase "moving company," Google also suggests "moving company prices," which could inspire an article about the actual costs of moving (and why customers probably shouldn't take the cheap route).
Remember, Google suggestions are generated according to the popularity of search terms, so these are valuable clues if you want to learn about the kind of information prospective customers are seeking.
Questions about current events related to your industry.
What might customers want to know about a much-anticipated product launch, a security breach or threat, or an industry change that could affect them?
For example, when Windows ended support for XP in April of 2014, many users looked for articles advising them what to do next: upgrade their operating system, buy a new computer, or keep on using their XP machines.
Another popular topic for technology blogs recently was "What is the Heartbleed Bug and How Can I Prepare?" since many computer users wondered how to protect themselves when this threat surfaced.
The key is to examine the hot topic or current event from the customer's point of view: what does it mean for them and how should they prepare or react? Explain in the simplest terms possible, and avoid jargon.
Getting the Words Down
You've come up with a question you'd like to answer. But how do you turn that into publishable content?
For starters, answer the question as if you are talking to someone who doesn't know much about what you do. You can even answer the question out loud and record/transcribe what you say. Be as clear as possible, keep it simple, and use your own unique voice.
It's best to avoid jargon. You could also provide a glossary of terms customers might not understand.
Finally, break down your answer into steps or bullet points if possible. That can help you stay on track and avoid overwhelming the reader with information.
Another option is to make a short video. If you are better at explaining in person than constructing paragraphs, film yourself answering the question. Make an outline of key points first, and stick to it so you don't ramble.
Getting Your Work Publication-Ready
Once you've gotten your thoughts down, it's time to polish your piece of content and get it out there.
Make sure you used the language customers are actually searching by. The Google Keyword Planner is a good tool – it makes it easy to discover that "business phone" is searched about 3 times more frequently than "business telephone," for example. Common sense could tell you the same thing, but use the Keyword Planner to check your hunches. Then, fine-tune your title and key phrases – not just for SEO, but to catch your customer's eye by using their own language.
Have someone read over your piece and make sure it's easy to understand, avoids making assumptions about what the audience already knows, and contains no glaring grammatical errors. It's not a bad idea to have a professional writer give your content the once-over.
Make sure there is no self-promotion in the piece. Instead, have a bio and/or call to action so prospective clients can contact you, like: "Planning a move? Learn more about my services."
Lather, Rinse, Repeat
Writing a blog post wasn't so hard, was it? A professional writer or editor is a valuable resource as you polish your content for publication. But ultimately, you're the best candidate to head up a content marketing initiative. After all, few people know your industry and your customers better than you do.
You don't have to be a writer to share useful information, build trust with your audience, and bring new business your way. If you can ask and answer relevant questions in your own voice, you're on the right track to a natural and effective content marketing strategy.
What's the hardest part about developing a content strategy when you're not a "natural writer?" What topics do you write about, and how do you engage your audience? Please share in the comments!