Blog Content Strategy: Riff Great Content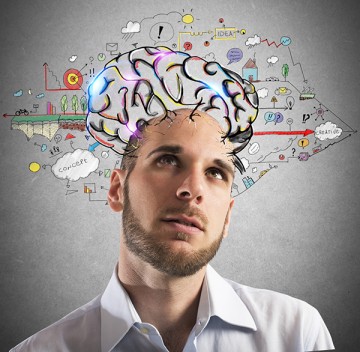 It's 11pm and your mind is just buzzing with ideas.
You've just read a fantastic blog post, a real game changer, and you want to write a blog post on the exact same topic. The original author isn't someone you've heard of, and everything is free on the internet, right?
Your mind is buzzing because you know you can rewrite that post for your audience and generate a tonne of interest and conversations – after all, that's what tribute bands do all the time: they sing someone else's material and get paid to do it, and what's more, if they can do it, so can you, right?
Very wrong is the short answer, it's copyright theft, plagiarism and you really don't want to be doing that.
The long answer… music is often licensed and used with permission. Yes, those tribute bands pay to sing those songs and play that music. If you listen to music in your place of work, that music is licensed. In the UK, it's by the Performing Rights Society. The US has three organisations that deal with this: ASCAP, BMI and SESAC. SOCAN deals with this in Canada, or one can contact the publisher directly to obtain the permission. Yes, the copyright is often held by the publisher when it comes to music and lyrics, although with other types of music, art and writing, the copyright holder varies.
When you read a book, if you look at the front you will see a short but boring section that thanks various organisations for the right to quote other authors, mention characters they've created, and thank copyright licencing organisations for allowing the use of certain lyrics that are relevant to the story.
Don't believe me? Got a copy of a Stephen King novel? (Everyone has a Stephen King novel on their bookshelf, along with a Dummies guide to something). Open the book up and you'll find the recognition before the first chapter. King is a prolific user of other people's lyrics, and whilst people might forgive him for not asking permission (he is Stephen King after all), he and his publishers still ask and obtain permission for everything  he quotes.
So how can you riff off of someone else's work and not destroy your reputation?
Meet Steve Winwood. He's a singer of some rather catchy tunes, and he was big in the 70s (I was too young to remember), the 80s (I vaguely remember) and the Naughties. Yes, in 2004, 21 years after his song "Valerie" was a smash hit, it became a smash hit again, only this time for a Swedish musician by the name of Eric Prydz.
This is a re-recording of the original "Valerie", the 1987 version. And it's a nice enough song, a catchy chorus that you'll be humming all day. No, don't thank me for it ;), it's always a pleasure to share an earworm.
Meet Swedish DJ Eric Prydz. He took a sample of Winwood's music and remixed it.
Not only will you not get that out of your head, you will be amazed at the video and the dancers.
So what has Eric Prydz and Steve Winwood got to do with riffing content?
Well here's the deal. Prydz was thrilled with how his end track finished up and before he started using it, he sent a copy to Winwood to see what he thought. Winwood loved it, but he noticed the lyrics didn't precisely fit the new tune, nothing that dancers and clubbers would notice, but Winwood did. So he offered to go into the studio with Prydz and re-record the lyrics so they were 100% perfect fit.
Next… the video with the dancers, led by Australian choreographer and dancer Deanne Berry. The video was declared too raunchy, and had a day time version and a night time version. The "night time" version. The video is rumored to have stopped gym attendees  in their tracks and bring entire gyms to a standstill when the video came on. Former British PM Tony Blair admits to falling off of his rowing machine the first time he saw the video.
This riff, this collaboration, led to Berry doing other workout videos to dance tracks (coordinated by the Ministry of Sound), and releasing a "follow up" video to Irene Cara's "What a Feeling". The dancers were now working flat out as well as participating in photo shoots, guest appearances  and interviews.
The collaboration also led to Prydz being the only person being allowed to sample Pink Floyd's "The Wall". Yes, the only person ever to be allowed to sample Pink Floyds work and remix it.
Do you think this would have happened if he'd have just sampled "Valerie" and released it?
When an artist takes pride in their work, they get permission to co-create and recreate. In short, they attribute their work. Yes, they may not have had the original idea but they can show their skill in developing it further and transforming it into something new. This is a similar premise to fan fiction.
The most famous fan fiction of all time is probably 50 Shades of Grey, which started out as fan fiction of the Twilight saga. E.L Leonard is a huge fan of Stephanie Meyer and this lead to her creating her own versions, her own tributes to the characters created by Meyer. Over the years momentum gathered for the stories, and they gradually led to Ana Steel and Christian Grey hitting the big screen in 2014, played by Dakota Johnson and Charlie Hunnam. And not all the fans are delighted as Hunnam now needs extra security!
But E.L Leonard isn't the only one to write FanFic and make it big, Cassandra Clare (The Mortal Instruments series) started out writing fan fiction and in this article she shares why she thinks it's no bad thing that her fans do it. Meg Cabot, author of the hugely successful Princess Diaries shares her policy on fan fiction here and also shares why she will never read it, even though she's written some herself.
Christian and Ana really are nothing like Bella and Edward, although they once may have started off that way. The author makes no attempt to hide where her inspiration comes from. The best fan fiction is like a sampled piece of music – it becomes something new in the process and includes its origin.
And that's the key to content creation that's inspired by someone else, it isn't borderline plagiarism, it's something stronger and fantastic in its own right. Unless you grew up in the 80's you would have no idea that "Call on Me" was a riff off of "Valerie" unless you read the sleeve of the CD or the download page; it stands up on its own legs.
From Sampling to Content Marketing
When you link and attribute, you are riffing, or sampling the work of another writer. You are showing how you think, how you synthesize ideas and how you can interpret and extrapolate data. When you show your sources, you show respect to the other authors and if what you write is valuable (and it should always be valuable) then the original author will share your content too – it makes them look good.
So far I'm the only person to link riffing content with Call On Me and Fan Fiction. You saw it here first. You may see articles on content riffing, it's not a new concept but this is the only one with live demonstrations of how it works for everyone involved. You can now link to this post and take the conversation further for your own audiences. Just like Call On Me spawned thousands of videos of women wearing leotards and legwarmers, this post will start conversations, and I hope you add to it here in the comments or over on your own blog.
The next time you read a great article, forget about rewriting it in your own voice.
Create a new piece of work that benefits your audience. They'll thank you for it,  just like Steve Winwood thanks Eric Prydz for introducing his music to a whole new generation and giving parents music in common with their children.  Although I can't imagine there are too many children happy with the thought that they are sharing Bella and Edward with their parents. 😉
Sources:
http://thedjlist.com/djs/ERIC_PRYDZ/bio/
http://www.femalefirst.co.uk/health/Eric+Prydz-146.html
http://www.ilovecallonme.com/aboutthevideo.html