Get Set for LIFT:
WIN Private Coaching
Cast your votes to help choose our winner… (it could be you!)
Hey there,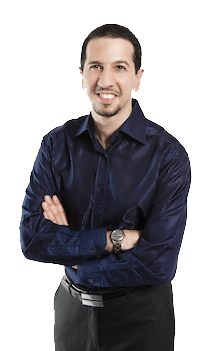 Danny Iny here, and I'm THRILLED that we're getting ready to meet up in San Diego for our transformational LIFT training experience!
To give you a little extra treat before the event, we're running an exclusive prize contest that's open to LIFTers only.
One special contest winner will get a private 1-on-1 coaching and consulting call with Andy Thompson, our ACES program leader and course building specialist.
Andy is a respected business strategist, marketing consultant, copywriter, joint venture broker and sought-after industry insider in his own right as well as a member of the Mirasee team. (His nickname is "The Implementation Beast" because he's all about meaningful action!)
If you win this contest, you'll get on a private call with Andy to talk about your business, your goals and your challenges. You'll gain clarity on what you need to focus on in order to grow your business, and you'll be even more ready to make the most of our time together at LIFT in June. :-).
The winner will be announced on Wednesday April 26, and entering into the contest is pretty straightforward – it should only take a few minutes.
All you have to do is answer ONE simple question.
In the comments section at the bottom of this page, tell me…
"What are you most looking forward to at LIFT?"
As well as submitting your own answer, you can tell me what other entries you like the most by clicking the hearts to the left of each entry to "upvote" your favorites.
On April 26, I'm going to award a winner based on the number of upvotes each answer receives from your fellow LIFTers. So please upvote your favorites – every vote helps the LIFT community choose its winner!
I'm really excited to read your entry and hear what you have to say…
Good luck!

Congratulations Ellen!
Thank you to everyone who participated in the contest 🙂
I hope you had fun entering the contest and reading the other contestants' comments.
I also hope you'll take a moment to join me in congratulating Ellen!