Advanced Training
60 Days to Build and Sell Your First Course
The Rigorously Tested Process for Launching Courses Quickly, Successfully, and Profitably
You're invited to attend this live and exclusive online training event, where you'll learn the step-by-step formula that the most successful entrepreneurs use to launch their most successful courses:
Why the "info product" industry is about to go bust, and how you can succeed and thrive instead.
What hit shows like Seinfeld can teach you about rapidly launching profitable courses.
How to narrow your expertise down to a "minimum viable offer" that people want… and will happily PAY YOU FOR!
Why creating fancy videos or investing in expensive membership technologies can HURT your chances of succeeding with your course.
An honest answer to the question, "How much can I expect to earn from my course launch?"
What top marketers have learned from Ivy-league behavioral science research about the best way to sell courses.
The TWO pricing levers that you can pull to charge premium prices and create great experiences for your customers, while still launching as quickly as possible.
The only 3 things that you absolutely need to successfully launch your course.
A simple (but counter-intuitive) exercise for finding your niche and initial offer (even if you have no idea where to start).
The "re-sell email campaign" strategy for selling your course before you build it.
How to get join venture partners to promote you, even if you're just getting started and nobody knows who you are.
How to sell coaching services while launching your pilot, to multiply the scale of your results.
The specialized sales script that you can use to enroll students on the phone, without being the least bit salesy or pushy.
And a whole lot more!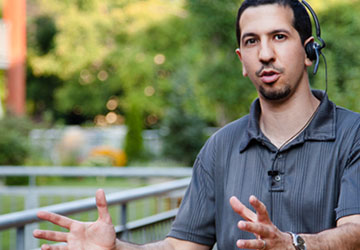 Danny Iny
Danny Iny is the founder of Mirasee (formerly Firepole Marketing), host of the Business Reimagined podcast, bestselling author of multiple books including Engagement from Scratch!, The Audience Revolution and, most recently, Teach and Grow Rich. He is also the creator of the acclaimed Audience Business Masterclass and Course Builder's Laboratory training programs, which have together graduated over 3,000 value-driven online entrepreneurs.# 
It's FREE!