Video Event #3: How Mirasee Students Have Succeeded!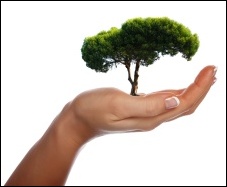 "…we are no longer in the red!"
"…I have a clear structure to get going with my marketing…"
"…I now have incredible clarity…"
Frankly, we've been blown away by some of the feedback that we received from our early students. More and more, we're seeing evidence that our training program is transforming our students' businesses.
We knew that we had put together a good product – we knew it as we were building it. It took over a year and a half, and over 2,500 hours of hard work, but it was worth it. You know that you're on to something good when you look back at the stuff you developed 6 months ago and think "wow, this really *IS* good!"
It sounds silly, doesn't it? But that's how paranoid we are about delivering something awesome. So we knew that we'd get overall good comments.
What we didn't expect was HOW good they'd be. Students who have followed the program have been downright RAVING about it. Check out some of the things that they're saying:
"…you guys are making me structured!"
"…I thought I was a pretty good business person, but this is advanced stuff!"
"…the feedback I got from you guys helped me a lot!"
"…a lot less confusion! I am clear about what I need to get done!"
"…I'm getting more clients."
"…knowing what to do in what order gives me a lot more confidence."
"…I really appreciate the structured environment!"
Our third and final video event looks at four Mirasee students. Each student was chosen to showcase a different type of business: Matt owns a service company, Miriam owns a retail/consumer service business, Joyce is a pure business-to-business (B2B) company, and Natan is a purely online business.
They were kind enough to sit down with us, share the challenges that they had experienced, and explain what they learned from Mirasee, and how it helped them.
It will be a learning experience for any business to check out how these four are overcoming their obstacles and marching towards great success.
All of the videos in this special series, are ONLY sent to our "business fireproofing" subscribers. It's our way of saying thank you for their attention. The good news is that becoming a subscriber is simple and FREE. Just go to the top of this page and enter your name and email address.
(In case you're wondering, we're pretty excited about the video events, so we're telling you a lot about them, but we'll get back to the kind of content that you're used to really soon. 🙂 )
Don't delay – sign up for our FREE 7-Day "Business Fireproofing" Video Course, where you'll learn the seven biggest marketing mistakes that most businesses are making, and that you need to avoid!