Announcing the Mirasee Ultimate Guides Contest!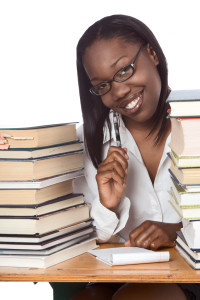 It's that time of year again!
It's become a sort of tradition that every January, we run a contest to level-up the insight and reward excellent writing to jump-start the New Year, and 2014 will be, I think, the very best yet.
Two years ago we ran the Innovative Marketing Ideas Contest, and last January we ran a contest looking for the most Awesome Engagement Strategy. Both were great experiences for the contestants and for our readers, and finding a way to top them has been challenging.
So we did some long, hard thinking about what we want to share with all of you over the course of this coming year, and what help you need to really take your business to the next level.
And out of that thinking came the idea for our next contest: The Ultimate Guides Contest.
It's a guest posting contest, like our previous ones. From entrants, we've asked for posts that are *the* definitive guide for WHY, WHEN, and HOW to do something related to marketing; in other words, the #1 resource that all of the Beacons in our community can bookmark and come back to again and again.
And have we ever got some good ones for you!
We've accepted 10 finalists into the contest, and each of them has worked incredibly hard to create the best, most complete, and accurate guides for critical topics for entrepreneurs and bloggers.
I'll let you know who the finalists are in a moment, but first, I'll tell you what's on the table for prizes. 🙂
What They'll Win and How They'll Win It
Winners will be judged by the Mirasee team on the basis of a mysterious algorithm that involves social engagement, quality of writing and conversation as well as a few other things that we'll take to the grave. 😉
First prize is $750 cash in hand
Second prize is an iPad Mini
Third prize is a Kindle Fire HD
As readers, you'll get to see all of the posts we've accepted on the blog, and you can do your bit to help your favorite win by commenting, sharing, and generally letting us know who you think has produced the most exceptional Ultimate Guide.
The ten contest finalists' posts will go live between January 6th and January 28th, and we'll announce the winners on February 6th.
The Mirasee Ultimate Guides Contest Finalists
Here's who you'll be hearing from.
January 6th: Carol Mortarotti, who blogs at CarolMortarotti.com will reveal everything you need to know about Twitter – seriously. All of it.
January 7th: Sophie Lizard of Be a Freelance Blogger will show you how to write a blog post that wins the undying loyalty of your audience.
January 9th: Ahmed Safwan of To Start Blogging has compiled the most comprehensive and up-to-date guide to on-page SEO for your blog posts that we've ever seen.
January 13th: Rivka Kawano, a bona fide social media expert, will solve the problem once and for all: how on earth do you create interesting content for social media EVERY single day?
January 16th: Fan favourite Cindy Brown from Everyday Underwear will be laying down the law about when, when, why and how to deal with people – even when you don't feel like it.
January 20th: Meredith Eisenberg who blogs at TheLaunchLadies.com will be clearing up any lingering confusion or uncertainty you may have about the world of shopping carts and payment processing.
 January 21st:  Lynn Silva, head honcho at DiversiMom, and self-educating expert breaks down how to create unique training guides for yourself or your team. 

January 23rd: Annie Sisk from AnnieSisk.com is going to give everyone a kick in the rear with the ultimate guide to getting stuff done for couch warriors.
January 27th: Jim Bessey from SoWrite.us is going to take away our excuses for typos once and for all with 99 self-editing tips.
January 28th: Tim Soulo, the brains behind Bloggerjet.com will break down a high-converting blog post page – so you never lose a subscriber.
I'm so excited about this contest – and I hope you are too!
In the comments, I'd like to hear which posts you're most looking forward to – and if any finalists are reading, feel free to commence with the (civilized!) smack talk. 😉
Good luck to everyone and…
Let the Mirasee Ultimate Guides Contest Begin!